31 January 2014
By Elaine Murphy
elaine@TheCork.ie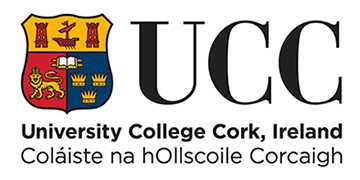 The Taoiseach, Enda Kenny TD, marked his first official visit to the University College Cork campus today by delivering a major speech on public sector reform and the importance of public service. He was speaking at the 15th Annual Philip Monahan Memorial Lecture following an invitation by the Department of Government at UCC. The lecture series commemorates Philip Monahan who was Ireland's first local authority manager and he served as City Commissioner and then City Manager in Cork from 1924 to 1959. The prestigious Monahan lecture series has attracted distinguished speakers over the years including John Hume, Mary McAleese, Emily O'Reilly and John Bercow.
Enda Kenny linked his talk, entitled 'Towards a Renewed Public Service', with Monahan who he stated had set the highest standards of probity and integrity in Irish public administration. He noted that the Irish public service has made a significant contribution to national recovery and that a strong public service is vital to Ireland's future prospects. This message was especially relevant for the large cohort of Department of Government students in an audience of 250 people.
The Department of Government at UCC was an appropriate venue for the Taoiseach's first major speech on public service renewal since the publication of the reform strategy as staff members continue to play a role in both political and administrative reform. In particular, Dr Aodh Quinlivan's work in the area of local government is well-respected, as is the research of Fiona Buckley in the area of gender equality. Equally, Dr Clodagh Harris is making an important contribution through the Constitutional Convention.
As part of the lecture ceremony, the Taoiseach presented awards to Department of Government students. John Kenny from Douglas received the prestigious Graduate of the Year Award; currently engaged in post-graduate studies in Oxford University, John finished first place in his class in each year of his BSc Government degree programme. During his time in UCC, John won election to a variety of positions on the Government and Politics Society and was a founding member of the UCC Europa Society. As a gifted musician, he was also a valued member of a respected string quartet and the Cork School of Music Orchestra. Padraig Mac Consaidín from Glanmire was presented with an award by the Taoiseach for his essay on 'Wit and Humour in Politics'. A mature student on the BSc Government degree programme, Padraig spent his 3rd year work placement as an intern in the New York State Assembly.
The large and appreciative audience was also addressed by the President of UCC, Dr Michael Murphy, and by the Lord Mayor of Cork, Councillor Catherine Clancy. Amongst those in attendance were the Minister for Agriculture, Marine and Food, Simon Coveney TD, the Chairperson of the Oireachtas Joint Committee on Health and Children, Jerry Buttimer TD, and the Cork North Central TD, Dara Murphy.
Dara Murphy spoke with TheCork.ie