12 January 2016
By Bryan Smyth
bryan@TheCork.ie
For the past four weeks flooding was an unfortunate issue that occupied the minds of all, and rightly so. Now that the cleanup – in general – is a passing memory the attention of politicians must turn to other issues. A Sinn Fein Cork candidate is looking at the upgrade of the Carrs Hill road, and now a Fianna Fail candidate for the Dail is looking at post offices.
Fianna Fáil's candidate for Cork South-West Margaret Murphy O'Mahony has said the country's vital post office network needs "a new vision for the future and a government that believes in its long-term role at the heart of our communities."
Councillor Murphy O'Mahony said: "Fianna Fáil wants to reengineer how we think about the post office network and expand the number of State services that can be transacted through local offices.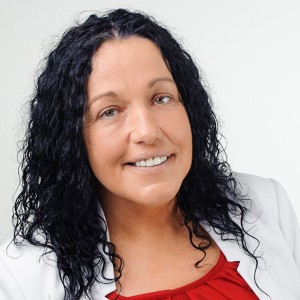 She said: "What we're really looking at here is making our post offices a one-stop-shop for a number of government services, not just social welfare payments but also services like motor tax as well. Because so many post offices are rooted in their communities they're ideally suited to rebuilding a lot of the trust we need to deliver important government services well."
Post Offices are the largest retail network in the country with 1,150 Offices, employing 3,700 people.
"The simple fact of the matter is fewer people trust government nowadays and they have become more distrustful of State services. You only have to look at how the public responded to the property tax and water charges to see that the system does itself no favours.
"Unfortunately one of the things this government has done over the last five years is undermine the post office network. That's a real pity because it's a real asset to the country that was built up over many years and would be hard to replicate by any yardstick. That's why Fianna Fáil values it and wants to strengthen the network in the coming years. We believe it's time for a new social contract and it's time to expand the number of services available at post offices, securing their future in communities across west Cork and around the country."
Fianna Fáil plan is to:
-Guarantee the network as it currently exists
– Expand An Post's financial services to ensure that all parts of Ireland are served by promoting financial inclusion
– Allow Post Offices to become the centre for all state payments and charges
– Create Shared Community Services and Multi-Purpose space in rural Post Offices
– Provide Internet and Printing Facilities at Rural Post Offices where appropriate
Margaret concluded: "Post offices are an important strategic state asset which play an invaluable role as the centre point of community and commercial activity in rural and urban Ireland. Fianna Fáil has taken the initiative to safeguard and strengthen the current post office network. We have developed a comprehensive plan which is backed up with special legislation which will deliver these important changes."
Follow TheCork.ie (The Online Newspaper for Cork, Ireland) on social media