18 May 2016
By David O'Sullivan
david@TheCork.ie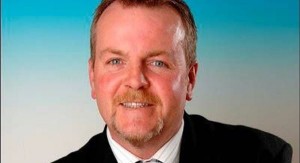 Sinn Féin TD Pat Buckley has called on all Cork TDs to support a motion tabled by his party which would prevent the imposition of green bin waste charges if receives the support of the Dáil.
Speaking today, Deputy Buckley said;
"Green bin charges are counterproductive. The imposition of the charges will discourage people from recycling household waste and will ensure an increase in the practice of illegal dumping. These ill-conceived charges, which are the result of bad legislation formulated by former Minister Alan Kelly, will also disproportionately affect those who are already struggling to make ends meet.
"Opposing these charges is a matter of fairness. From an environmental perspective, the legislation is dreadful. It is for these reasons that Sinn Féin has tabled a motion on the Dáil order paper which would stop the imminent imposition of these charges should it receive the support of a Dáil majority.
"I am urging Fine Gael and Fianna Fáil to allow the motion to taken at the earliest opportunity and I am calling all Cork TDs to use their vote to stop these charges in their tracks."