7 June 2016
By Elaine Murphy
elaine@TheCork.ie
Anti Austerity Alliance TD Mick Barry this morning this morning said that Taoiseach Enda Kenny will be "forced to eat humble pie" after his weekend pledge to compel people to pay water charges.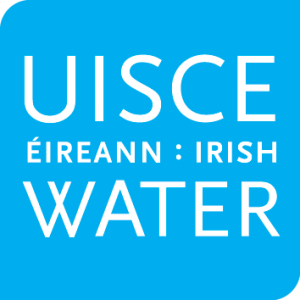 In an interview published in last Saturday's IRISH INDEPENDENT the Taoiseach said "you are going to have to pay" and "the Oireachtas Committee and the Dail is not going to vote for something that it knows is illegal". The latter comment was a reference to reports that the European Commission claims that Ireland now has a legal obligation to maintain the levying of water charges.
The Taoiseach was reported as saying that he plans to lower the threshold at which a court can order an attachment on someone's wages or benefits for nonpayment of a bill. The threshold currently stands at 500 euro which is more than the average household which has boycotted water charges from the start owes Irish Water now before the new suspension of bills kicks in.
However, Deputy Barry said this morning that lowering the 500 euro threshold would require new legislation to be passed by the Dail and pointed out that Fine Gael find themselves in a minority position in the House. He said that such legislation could not be passed without the support of Fianna Fail and predicted that Fianna Fail would come under massive pressure both inside and outside of the Dail not to back Fine Gael on this issue.
He said: "The people gave their verdict at the General Election when they elected a majority of TDs to the new Dail with a mandate to oppose water charges. The Taoiseach is acting in a very high-handed and undemocratic fashion when he makes the kind of threats he made at the weekend. People are not going to pay the water charges, that is the end of the matter and the Taoiseach will be forced to eat humble pie."
Deputy Barry also said that should water charges be abolished the State would have a strong case to make at the European Court of Justice that it was acting within European law.
He said: "European law indicates that a state only has to levy water charges in cases where water charges are the 'established practice' within that state. I think there is a very strong case that could be made to the effect that water charges are not 'established practice' in this state given that more than a million households have full or partial arrears as a result of a major national boycott."
He added that any European court case that might arise in the event of a decision to abolish water charges would take several years to even commence.