18 July 2016
By Bryan Smyth
bryan@TheCork.ie
Anti Austerity Alliance TD Mick Barry this morning claimed that Country Clean customers in Cork received texts over the weekend notifying them of bin charge increases due to kick in from today.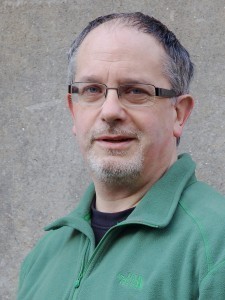 The TD said that the increases appear to fly in face of the announcement by Environment Minister Simon Coveney that bin charges were to be frozen for a 12-month period.
He called on Country Clean and the Minister to clarify the position immediately.
The texts that were sent out read: " Dear Cust. A message from Country Clean. As you use the pay by lift system please be advised from Monday 18th July there is a change to your price per lift. Your Waste collection will be 12 euro per lift. Recycling 7 euro per lift. The cent per kg for excess remains the same. You will need to top up by a minimum of 22 euro to ensure no interruptions to your service. Thank You."
Deputy Barry said he was aware of the texts being sent to three people and presumed that this was an indication of it having been sent to a far wider cohort.
The customers concerned indicated to Deputy Barry that they had previously been charged 8 euro per lift for general waste and 4 euro per lift for recycling. They had previously been asked to top up by a minimum of 20 euro. This information seems to point toward price hikes in the region of 50%.
On May 22 Environment Minister Simon Coveney said that an agreement had been reached with bin companies to the effect that prices would be frozen for the next year. He said that the Government would introduce legislation to cap bin charges if companies were to defy the agreement.
Deputy Barry said this morning: "Country Clean must clarify the position immediately. If it is the position that Country Clean are indeed hiking their prices the Minister then must make an immediate statement on the matter. If the statement is not satisfactory the Minister and the Government will face a clamour for action to be taken this week. A price freeze means a price freeze and increases will not be accepted. I am calling on all customers who received such texts to hand over no money above and beyond what they have been paying for the last year."