1 March 2017
By Elaine Murphy
elaine@TheCork.ie
Cork North Central Anti Austerity Alliance TD Mick Barry said this morning that if the Dail votes to abolish water charges at the end of March and Minister Coveney refuses to introduce legislation to reflect that reality then "a General Election will ensue and Fine Gael's parliamentary representation will be sharply reduced".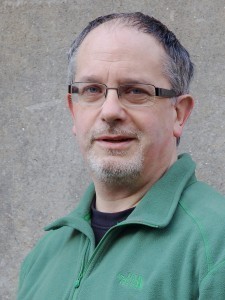 Anti Austerity Alliance TD Mick Barry said: "If Simon Coveney wants to fight a General Election on water charges his party will be on a hiding to nothing. Have these people learned nothing whatsoever from what happened them last February?".
His comments came after Minister Coveney commented last night in the wake of yesterday's meeting of the special Oireachtas water committee which showed a majority of the committee opposed to any charge for so-called "excessive use of water". Anti Austerity Alliance have argued against any "excessive use" charge on the grounds that it would become a "Trojan horse for water charges".
The committee's report and recommendations to the Dail must be made by March 13 and the Dail must vote and make a decision on the issue by March 31.
Deputy Barry said: "Under massive pressure from public opinion Fianna Fáil yesterday indicated opposition to any charge for so-called 'excess usage'. Provided there are no u-turns this means that the abolition of water charges will be recommended in the report and the Dail will vote to scrap water charges."
He said: "This would represent a victory for the anti-water charges movement, for people power, for the million households that boycotted the charge, for the hundreds of thousands that marched."
Deputy Barry welcomed the agreement of the committee to recommend refunding those who paid the charge and to not pursue arrears.
However, he warned that the abolition of water charges is not over the line yet. He said that the European Commission are likely to make a last-ditch bid to save the charges and that pressure must be kept on Fianna Fáil not to perform a u-turn.
He concluded: "We are in the last ten minutes of a Cup Final here. Our team. – the anti-water charges movement – has the lead. But there will be no complacency. We will fight like men and women possessed over the month of March to try to ensure that we are indeed the winners when the final whistle is blown."
Follow TheCork.ie (The Online Newspaper for Cork, Ireland) on social media