22 April 2017 (Updated 26 April 2017)
By Bryan T. Smyth
bryan@TheCork.ie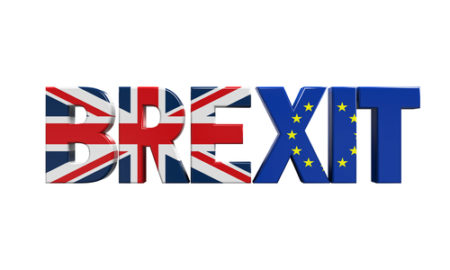 Sinn Féin MEP Liadh Ní Riada has said she is "appalled" that the issue of fisheries has yet to even be raised in Brexit talks.
The Ireland South MEP was speaking after a meeting the Scottish Brexit Minister Michael Russell in Cork yesterday.
Ms Ní Riada met with the SNP Minister to discuss a range of issues of mutual concern to Ireland and Scotland in the Brexit negotiations.
Liadh nia Riada said:
"I had an illuminating meeting with Minister Russell today in which we discussed a range of issues regarding Brexit, many of which we shared similar opinions on," she said.

"When I raised the issue of how Irish fisheries will be affected by Brexit I was appalled to learn that the issue has not even come up.

"While I am not surprised that the British Government has little regard for Irish fishermen I find it unsettling in the extreme that the Irish Government is not demanding more prominence for what is going to be an extremely complex issue.

"Mr Russell, who shares many of our concerns around fisheries, was refreshingly candid and honest in our talks about how the negotiations are going. It was an illuminating if alarming insight into talks about which our own Government has offered nothing to the public but bluff and bluster.
"He said that the major concern in Scotland was that Westminster was acting as it pleased with no regard for the devolved parliaments; that Scottish fishermen had been told Brexit would give them more control over their waters but that it looked increasingly like Westminster was going to retain those powers for itself

"When questioned on the issue of how Brexit would affect Irish fisheries he said it hadn't even come up. The effect on Irish fisheries north or south had not even been raised and that it was his opinion Westminster was very much viewing Ireland, north and south, as collateral damage in the negotiations.

"While I would expect no less from Theresa May's government this is an appalling insight into just how ineffectual our own government has been in putting Irish issues to the fore and a wake up call to the Taoiseach; he cannot continue to let Ireland take a back seat in these talks and just hope that the Tories will be reasonable."
Meanwhile, a statement from the Office of the Minister for Agriculture, Food and the Marine told TheCork.ie
"The Minister hosted last February, a dedicated Civic Dialogue on the potential impacts of Brexit for the seafood sector as whole. This was very well attended by stakeholders from across the industry and gave a clear insight into the real dangers that a 'hard' Brexit presents for our fishing communities.

The Minister  recently held a further series of meetings with key fisheries Ministers from the  group of Member States who fish within the UK 200 mile zone to ensure that fisheries remains a top priority in the negotiations to come. Protecting existing shares will be a top priority for that group.   Both the Minister and An Taoiseach have made clear that they intend to ensure that fisheries remains high on the Brexit agenda in the EU and that Ireland obtains the best possible outcome from the negotiations.

The Minister has been and remains committed to working closely with the Irish industry to inform and support the upcoming negotiations  and in opposing any dilution of our existing Uquota shares, including protecting the benefit to Ireland of the Hague Preferences, and any limitations on our existing rights of access."