10 May 2017
By Elaine Murphy
elaine@TheCork.ie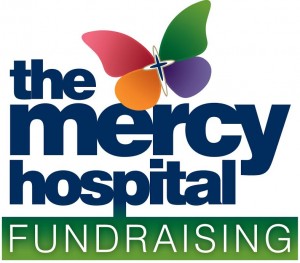 Writing a Will is something that people should do, but it is also something many people put off doing. Now you have the opportunity to check the task off your list. This May the team at Don Ryan & Co. Solicitors will once again support the Mercy Hospital Foundation through their third annual 'Make Your Will Week'.
From Monday 15th to Friday 19th May, the Cobh based solicitors will be offering free Will writing or updates to anyone who goes along to their office, or to those who would like to make an appointment to meet them at the Mercy Hospital Foundation's office in Cork City. In lieu of the complimentary Will writing service, anyone availing of it is asked to make a contribution to the Mercy Hospital.
Speaking about 'Make Your Will Week', Don Ryan said "Only by making a Will can you be absolutely certain that your affairs will be dealt with as you would wish. 'Make Your Will Week', in conjunction with the Mercy Hospital Foundation, is an opportunity for people to have confidential, professional legal advice and make a Will for free, so we're encouraging people to avoid putting it off any longer."
All funds raised through 'Make Your Will Week' will go towards the Mercy Cancer Appeal, with funds specifically going toward the building of the Mercy Cancer CARE Centre. The Mercy Hospital Foundation is building this specialised Cancer CARE Centre next to the Hospital to provide a quiet, safe place for patients and families to help them deal with their cancer diagnosis or to receive ongoing support during their cancer journey through one-to-one support, peer-group sessions and bereavement counselling in a nonclinical and relaxed environment.
Don continued "We all know someone who has been affected by cancer at some point, so all we are asking is that anyone who makes an appointment with us from May 15th to 19th, instead of paying for their Will, makes a donation to the Mercy Cancer Appeal."
Speaking about the ongoing support from Don Ryan & Co. Solicitors, Julie Harris, Head of Fundraising and Communications at the Mercy Hospital Foundation said "Our mission is to inspire people to support advancements in research, diagnosis, treatments and care of patients at The Mercy University Hospital, the People's Hospital. We promise to do our very best to provide you with a world class hospital, right on your doorstep, and this is only possible through the help of our supporters and donors like Don and his team in Cobh, and those who make the conscious decision to make or update their Wills through them."
To book an appointment to write your Will from May 15th to 19th, call Leah at Don Ryan & Co. Solicitors on 021 4811955.