16 May 2017
By Elaine Murphy
elaine@TheCork.ie

It was discussed at last weeks meeting of Cork City Council that Cork whether or not Cork should brand itself as "Ireland's second-largest city". There was a suggestion that the jocular "Real capital" label should be used instad, however some Councillors suggested this might make foreigners think there had been a coup! Whatever your opinion is is true to say that  "the rebel city" (another moniker) was the European Capital of Culture in 2005, and with good reason, thereis plenty to see and do here.
Located in the (relatively) sunny south-west of Ireland, Cork is home to one of the country's largest and most popular universities as well as a population of 300,000 people. Also, fair warning, the Cork accent is a pretty strong one to get your head around!
For those looking to avoid the tourist traps and expense of Dublin, it's an ideal weekend destination. Let's take a look at some Cork activities you can't miss.
Go wild on Fota Island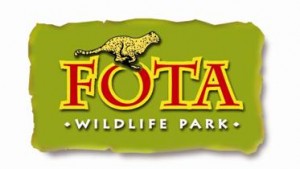 Fota Island is a small island in Cork Harbour that is home to Ireland's one and only wildlife park. Opened in 1983, Fota Wildlife Park is home to nearly 80 different species of exotic animals and birds. It's close enough to the City, if you have access to a car.
An ideal family or solo day trip, Fota gives visitors the chance to walk freely among the animals and interact with them – wallabies and lemurs are frequent guests of tourists, though the larger animals are kept behind fences! Giraffes, bison and tigers live in a natural environment in a fantastic tourist destination for people of all ages.
Hit the Tables At Macau Casino Club
Let's now look at the City Centre itself. Just like the UK, Ireland has a massive gambling culture. So if you fancy yourself something of a James Bond or a Cool Hand Luke, why not head to the Macau Casino Club, one of Ireland's premier casino venues? Sure, you could stay home and play online like you can in the UK, but when in Rome…
Cork's biggest and best casino has played host to some of Europe's most popular poker tournaments as well as running all the classic casino card and table games around the clock. There is also a whole range of video slot machines as well as various entertainment options and dining experiences. If you're having a big night out in Cork, don't miss your chance to pay for your trip here! Learning how to place bets can be daunting for beginners, so if you're only just getting to grips with basics there are resources and guides available for roulette on sites like www.casino.org/ireland/
Get a pint of the black stuff
Well, you may be on the other side of the country from St. James' Gate and the Guinness Storehouse, but you are still in Ireland after all! Cork isn't Ireland's second-largest city for nothing and of course there is no shortage of pubs available to suit all tastes.
Cork is home to many musical and theatre groups as well as a busy university campus, ensuring a fantastic nightlife all across the city. Naturally, Cork has too many fine pubs to list here but it's safe to say that whether you're a fan of cocktails, craft beers, old fashioned pints, traditional music, sports bars or anything else besides, you'll find a stool and a drink waiting for you. Sláinte!