1 June 2017
By Elaine Murphy
elaine@TheCork.ie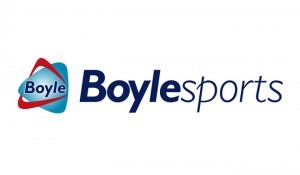 Simon Coveney now 5/1 from 13/2 to lead Fine Gael, Leo Varadkar remains favourite but eased to 1/10
With voting under way for the Next Fine Gael Leader, BoyleSports can report support for Simon Coveney.
The Cork native remains the outsider to succeed Enda Kenny but is now 5/1 from 13/2 following sustained support on Wednesday.
Leo Varadkar remains red-hot to succeed Enda Kenny as leader of Fine Gael but following the support for Coveney, the Dublin TD has been eased yet again to 1/10 from 1/12.
Liam Glynn, BoyleSports spokesperson said: "Everyone thought that the race for the Next Fine Gael leader was over two weeks ago when Leo Varadkar was as short as 1/100. However this has all changed since, with more support coming in for Simon Coveney on Wednesday resulting in his price hardening into 5/1 from 13/2."
He added "Despite Coveney being the outsider to win the race anything could happen in the world of politics and it wouldn't be any shock if he was to be announced the new Leader of Fine Gael on Friday evening."