4 September 2017
By Bryan Smyth
bryan@TheCork.ie
Cork North Central Solidarity TD Mick Barry said this morning that he would welcome a repeat of last winter's Home Sweet Home occupation and street protests to demand action on the homelessness crisis.
His comments came in the wake of a week in which three homeless people died including a young woman who was living in a tent in Cork city.
Deputy Barry said this morning: "If three homeless people died on our streets in the last week of August it makes you fear what could happen when winter comes round and the cold gets a grip."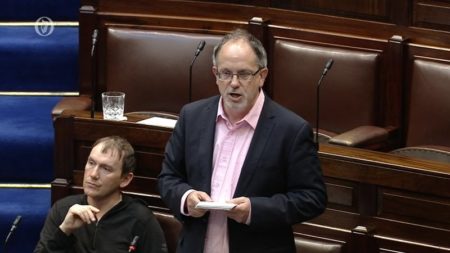 He added: "The Home Sweet Home occupation last Christmas showed mass popular support for radical action to tackle the homelessness crisis. If the occupation had gone on a little longer, if water charges-style street protests had had a chance to develop around it, the Government would have been under greater pressure to act. I would welcome that type of development coming into the winter this year because I have no faith in the political establishment to sort this out themselves."
Deputy Barry called for a sharp break with current Government housing policy which kowtows to the market and to the landlord lobby.
He called for real rent controls which would not simply ban rent increases but would force real cuts in rent levels. He also called for a massive programme of local authority housebuilding to slash housing waiting lists and sharply reduce the demand for private rented accommodation which is pushing up rent rates.
Follow TheCork.ie (The Online Newspaper for Cork, Ireland) on social media