14 September 2017
By Bryan Smyth
bryan@TheCork.ie
Cork based Sinn Féin MEP Liadh Ní Riada has welcomed the provision of extra funding from Europe for Youth Employment initiatives.
The Ireland South MEP was speaking after MEPs in Strasbourg voted to provide €500m towards member states for such initiatives at a European Parliament Plenary Session.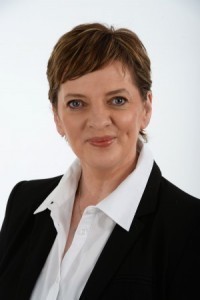 Ms Ni Riada urged the Irish Government to draw down the funding and use it for much needed projects here.
"As a co-ordinator of the Budgets Committee in the European Parliament, I have consistently called for additional funding to be provided across Europe to get our young people into education, training, apprenticeships and eventually jobs," she said.
"The parliament is continually calling for solidarity, cohesion and harmony. Yet, it is our young people across all Member States who have been left behind throughout the austerity crisis and indeed since then.
"In Ireland, the youth unemployment figure remains disturbingly high at 12.7% as opposed to 6.3% for the broader population.
"Jobsbridge, Jobspath, Jobsplus and other such Government schemes have done little to address any of the structural problems that are causing this high figure of unemployment for our young people.
"They acted in many cases as exploitative schemes.
"In providing this additional funding, Member States are called on to ensure swift reprogramming of the relevant operational programmes in order to ensure that the whole additional YEI envelope of €500 million is fully and efficiently committed by the end of 2017.
"The Irish Government therefore, needs to step up to the mark now and apply for this funding. Previous funding has not been drawn down from Europe in any meaningful way to try and address this problem. The Government also need to contribute additional supporting funds in Budget 2018 to get our young people into training and back to work once and for all.
"Sinn Féin through our spokesperson on jobs, Maurice Quinlivan, recently launched a five year apprenticeship policy. If we are going to sort out our housing crisis, build capacity in our health services and reduce class sizes with educational infrastructure, we will need highly skilled tradespeople".
Follow TheCork.ie (The Online Newspaper for Cork, Ireland) on social media