15 May 2018
By Mary Bermingham
mary@TheCork.ie
Theme: Cork – A Republic of Equals
When: 13th -19th May 2018
The official launch of Cork LGBT Awareness Week took Cork City Hall yesterday.
The Lord Mayor, Cllr. Tony Fitzgerald will launch the event and music is provided by 'Choral Con Fusion', Cork's LGBT Community Choir. This is our eight LGBT Awareness Week organised around (International Day Against Homophobia, Transphobia and Biphobia) IDAHOT Day, May 17th.
Cork LGBT Awareness Week is organised by an Interagency Steering Group representative of Cork City Council, HSE South, Department of Social Protection, TÚSLA, An Garda Síochaná, Department of Social Protection, Cork ETB, Cork City Partnership, LINC, Cork Gay Community Development Project, CESCA Equality Alliance/ Ballyphehane Togher C.D.P. and Sexual Health Centre.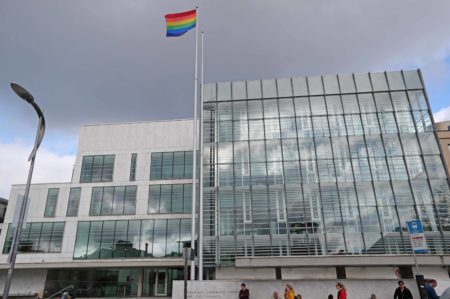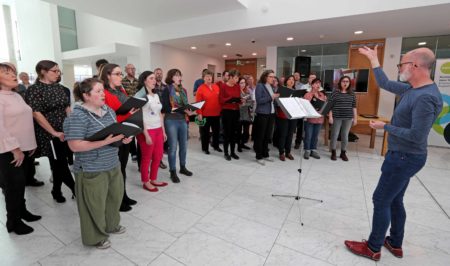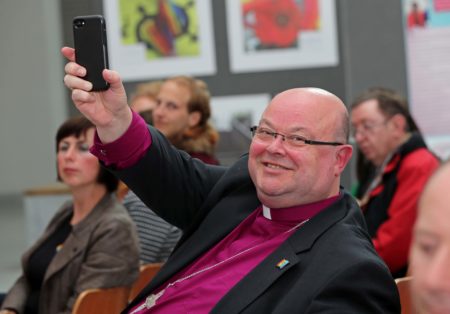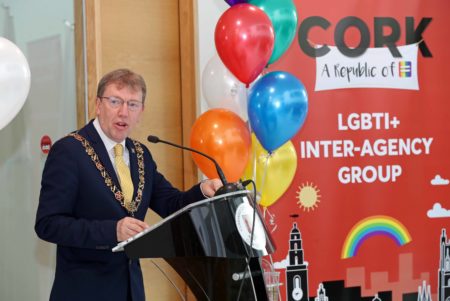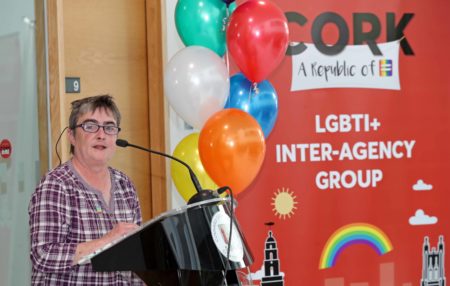 Siobhan O'Dowd, Chairperson Cork LGBT Interagency Steering Group, at Cork City's 8th Annual LGBTI+ Awareness Week Cork Launch
Picture: Jim CoughlanIn 2014 the Rainbow Flag was formally raised on City Hall and Cork made history by becoming the first civic or public building to do so. Cork LGBT Aware Week is organised to acknowledge and demonstrate that LGBT individuals are family members, community residents, constituents, citizens, visitors, service users and service providers. As family members, teammates, co-workers, neighbours, residents, and visitors to Cork, the LGBT community contribute to the image of Cork as a vibrant, open and welcoming city, making it an attractive place to work, live and visit, no matter what your sexuality.
Events will take place during the week across the city, including Cork City Hall, Cork County Hall, Tyndall Institute, Cork Gay Project, Uillinn West Cork Arts Centre, Cork City Central Library, Cumann na Doaine Café (Youghal), The Triskel Art Centre, Bishop Lucey Park and St. Anne's Shandon.. Throughout the week you will be aware of a number of poster, flyers, displays and events throughout the city, culminating in the "Party in the Park".
Highlights from calendar:
Thursday May 17th 9.30-4pm: As we approach the 25th anniversary of the decriminalisation of Homosexuality in Ireland later this Summer, a timely conference: Being Gay & Grey to address the needs of older LGBTI+ communities will take place in Millenium Hall on May 17th, as part of LGBTI+ Awareness Week.
A range of events will also take place in Cork County Council including a ceremonial flag raising of the Rainbow Flag at Cork County Hall and a screening of The 34th – the story of Marriage Equality in the Uileann Arts Centre, Skibbereen.
On Friday, 18th May: The 34th will also be screened at the Triskel with Minister Katherine Zappone, who is featured in this documentary, in attendance with filmmaker and panellists.
Saturday, 19th May– Party in the Park, Bishop Lucey/ People's Park. The Party in the Park is a family friendly event for citizens, communities and the city that includes food stalls, face painting, music and entertainment. The city's agencies will be represented at the park also. At the Party in the Park we want to demonstrate that equality and inclusion can be fun and that a tolerant city is a better city for everyone.
Follow TheCork.ie (The Online Newspaper for Cork, Ireland) on social media