27 February 2019
By Roger Jones
roger@TheCork.ie

Let's face it: In Ireland, we have always had an ambiguous relationship with the stereotypical representations put upon the nation from the outside world. On one hand, we are able to brush off, usually with good humour, those stereotypes of shamrocks, leprechauns, claddagh symbols and, indeed, stout playing anything more than a peripheral role in our lives, if at all. On the other hand, it can be exasperating to constantly correct assumptions that Ireland is anything other than it is: One of the richest countries and most educated populations on the planet.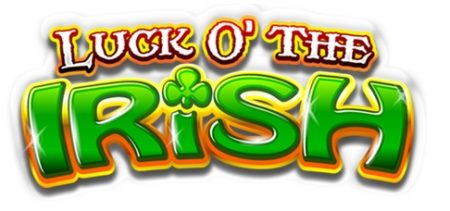 Of course, most visitors to Ireland are well aware of how the country has changed. Ironically, the idea of the ignorant American tourist who believes in leprechauns is as poor a stereotype as anything levelled at the Irish. However, there are still areas were stereotypes are still reinforced. This can be seen in the various tat-selling souvenir shops dotted across the island, but also in some unexpected places, including casino games.
Ireland and Egypt are go-to themes for developers
There are 100s of Irish-themed casino games out there. It's one of the most popular thematic devices for online slot games, perhaps only trailing Ancient Egypt as a backdrop for these games. The majority of games are like stereotypes on steroids, featuring leprechauns, shamrocks, red-haired girls and little else. It's essentially an idealised and stylised version of Ireland that never existed at all.
In a way, you can understand why the makers of casino games choose the Irish theme. For the same reasons Ancient Egypt is psychologically linked by players to uncovering treasures, the Irish-themed games have a connection with the idea of 'Irish luck', hence the symbols of four-leafed clovers, horseshoes, leprechauns and so on.
While the idea of more leprechauns might sound off-putting to some, the truth is that the Irish-themed games, whether they are huge stereotypes or not, can be among the most popular and innovative casino games around. Indeed, some, like Rainbow Riches, have become instantly recognisable brands, churning out a series of popular game sequels over the last decade.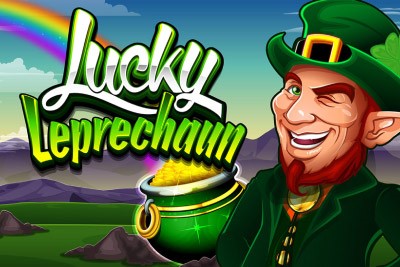 Entire casinos based on Irish 'luck'
As you can imagine, someone out there had decided that Irish-themed games are not enough and decided to go all-in with an Irish-themed online casino. Pots of Luck Casino is proving to be very popular and is one of the few online casinos in operation with a dedicated Irish games section. You can read a detailed review of it, as well as finding ways to get free bonuses for Pots of Luck and other casinos, at ReadySlotsGo.
As for the best Irish casino game, it's arguably a matter of personal taste. Microgaming, one of the biggest casino games developers in the world, has stood proudly behind its Lucky Leprechaun slot and it's remained a firm favourite for years. NetEnt, one of Microgaming's big rivals, has a host of Irish-themed slots, including Rainbrew and the hugely innovative Finn and the Swirly Spin.
The point is that for the majority of these games, you may want to hit the button, lest you be bombarded with "top o' the morning" sound bites and squeaky-voiced leprechauns talking over awful musical scores that are an insult to any trad session. But, in terms of innovation and playability, Irish-themed games are up there with the best in the world. It's part of the reason those Irish stereotypes get used again and again by the world's top gaming developers.