21 May 2019
By Roger M Jones
roger@TheCork.ie
Blackjack, poker, baccarat, roulette, and slots are the biggest and most popular games you can find on casino portals like online-casino.ie. When it comes to the first four, there are more than a few rules one should follow when playing them and a variety of basic strategies that can help you win some money. However, if you talk about slots rules with other casino-goers, you will get a weird look as not many people are aware that just like any casino game, slots have a variety of rules. Following them will increase your chances of winning and maybe even hitting the mega jackpots.
Slots Rules
The set of slots rules are fairly different from the rules in place for other casino games. It's not that much a set of rules but basic recommendations and tips that will help you win money. Most people think that there's no strategy or rules when it comes to bet-and-spin machines – you just insert coins until your pockets are empty. However, there are a few things you should know before hitting the slots if you'd like to win some money.
There are different types of slots that vary in winning lines, payout rates, multipliers or the betting amount. The amount of money you can win varies from slot to slot, so it's important to know-how which offers what in order to raise your chances of winning.
Single-Line Slots
Single-line slots are the most common type of slots in the industry. Just like the name suggests, they have a single line of winning combinations, meaning the symbols must be arranged in one line so your bet wins. These slots usually have a variable betting amount, but in order to win big, you'll need to bet the maximum which is usually 5 coins.
Single-line slot machines offer a better return and more action as there aren't many stops. They are better for beginners, although there are many casino veterans who start their session with these slots before moving on the more complex ones like those at Canadian online casinos.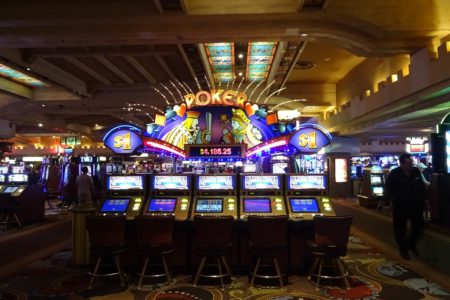 Multi-Line Slots
Multi-line slots have grown in popularity since the introduction of online slots. They range from 5 to more than 20 lines for slot machines in land-based casinos and 5 to 100 for online slots. The first thing you need to do when playing a multi-line slot is to see if you can adjust the number of active lines (the payable lines). Some slots have fixed paylines that don't allow you to pick the number of active lines, although most are variable.
There are limitations regarding the payout which depends on the lines – this needs to be checked beforehand as well. Some slots offer a fairly bigger multiplier if you pick a higher number of lines to play. Of course, the more lines you pick and the larger the multiplier, the larger your bet will need to be. Some players consider these slots disadvantageous due to the lack of controlling factors, but they do pay more, which makes them more popular than single-line machines.
As you can see, there is a set of rules you should follow when picking your preferred slot. Pay attention to the number of lines and the betting amount, pick your slot and spin away – maybe you'll be the lucky guy who wins millions today.
210810m