By Mary Bermingham
By Roger Jones
roger@TheCork.ie
The Irish economy is doing well and it is set to continue to grow next year even in the event of a no-deal Brexit and the ensuing economic ramifications. The unemployment rate is lowest since February 2008 when the recession hit. The average wage has gone up by 3.9%. And this market-wide salary increase is seeing many entry-level salaries swelling above €30,000. Highly skilled employees in key areas are in demand by the fastest developing sectors right now, which include pharmaceuticals, technology, language jobs, finance, and insurance. Read on for an overview of each of the fastest developing sectors of the Irish economy and the most in-demand talent right now.
The Pharmaceuticals Industry
With the biggest manufacturing sites in Dublin, Cork, and Tipperary, the pharma industry has established itself as a major component of the Irish economy. IDA Ireland, the agency responsible for the attraction and retention of inward foreign direct investment into Ireland already announced an astonishing number of 2,000 new jobs in the sector, as the pharma industry is growing speedily in Ireland. The most well known big players in the industry that have a home in Ireland are Johnson & Johnson, Roche, Pfizer, Novartis, and Bayer.
Technology
Being no stranger to playing host to multinational corporations, Ireland, and in particular, Dublin, are accustomed to seeing names like Google, Microsoft, and Amazon intertwined into the office landscape of the city. However, successful Irish companies are also present. IDA has stated that Ireland is among the top choice for strategic business activities of ICT companies. The tech industry employs over 37,000 people and generates €35 billion in exports annually. There is a huge demand for tech talent is huge and employers are looking abroad to source their needs. Software engineers, developers, PMO, product owners and scrum masters, UX designers and data analysts are all in huge demand.
Digital Marketing
An astonishing number of businesses has now moved online, from e-commerce (Carrolls), through to media (Netflix), gaming (Steam), and Gambling (online casinos). Along with these businesses, the digital marketing industry is flourishing. This is because digital start-ups, SMEs & large multinational companies all need services like brand development and awareness to gain enough traction with their customers and gain competitive advantage. Digital marketing can take on many forms from technical SEO to more social media and content focused brand awareness building. Most companies, no matter how big or small, seek digital marketing professionals on their teams.
Accountancy & Finance
Amidst uncertainty over Brexit, many financial institutions are choosing to set up in Dublin. The finance sector is predicted to grow by 25% next year, with an expected 60,000 jobs in Financial services workforce in 2020. Amid this demand for skilled and experienced workers, the salaries and benefits packages are getting better and better. As in many other growing sectors, individuals with language skills are highly desired. Examples of the most sought after talent include Payroll Specialist, Accounts Payable, Financial Analyst, and Regulatory Reporting Accountant.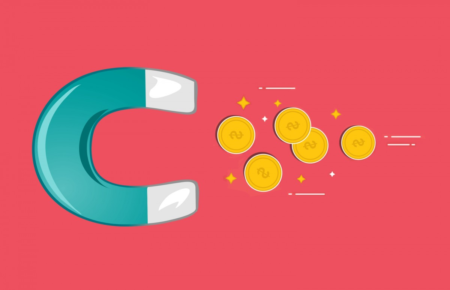 Language
While not exactly a sector of the economy, language skills are in high demand across many sectors. Being a welcoming host to international businesses, Ireland sees many languages other than English being spoken on its streets and in its offices daily. Currently, the most sought after languages in Ireland are German, Dutch, French, Russian and Nordic languages, mostly Swedish and Norwegian. These languages are useful across different market sectors, which include e-commerce, IT, sales and, finance and digital marketing and after English.