15 April 2016
By Bryan T. Smyth
bryan@TheCork.ie

Cork Airport has installed a new airbridge to help meet demand due to passenger growth. The new airbridge, the second at the airport, represents an investment of €450,000 and is aligned with the passenger growth at the airport.
The airbridge has been installed at aircraft parking stand 8 and following some power and systems testing, will be operational over the coming weeks.
Niall MacCarthy, Managing Director at Cork Airport welcomed the arrival of the airport's second airbridge saying: "The new airbridge marks a significant milestone for the airport as we return to positive passenger growth. It is a strong endorsement of our commitment to continuously improving the overall passenger experience and ensuring we are positioned for new airline partners in the future, particularly in preparation for the impending transatlantic route."
He added: "Our existing airbridge, which is at stand 9, is being optimized by Aer Lingus on its 12 daily flights and the addition of the second airbridge is very welcome."
The new airbridge was constructed by Thyssenkrupp and was transported from Spain. Due to its size, the convoy delivering the new airbridge required approvals from An Garda Siochána.
Bill Daly, Head of Asset Care at Cork Airport said: "There are a number of challenges installing a new airbridge and we received fantastic support from Airport Police, Airside Operations, our airline partners and ground handlers. We will be finalising the installation over the coming days and I expect that the first passengers to experience the new airbridge will do so by the end of the month."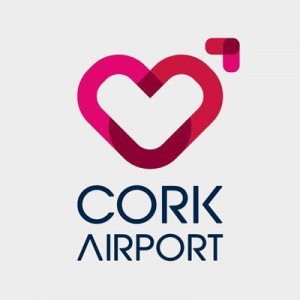 The new airbridge is just one of a number of significant infrastructure investments being made at Cork Airport over the coming months, including the replacement of the airport's car parking IT system, as it continues to ensure it offers a world-class, award-winning passenger experience.