22 April 2016
By Bryan Smyth
bryan@TheCork.ie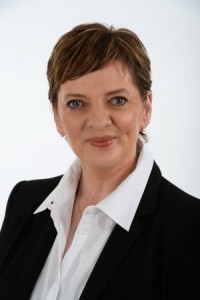 Sinn Féin MEP Liadh Ní Riada stated that the Gearagh natural amenity in the Upper Lee Valley must be realised and developed as a local amenity, a tourist attraction and as a research site. She made the comments following a meeting with the ESB at Iniscarra earlier this week.
Liadh Ní Riada said:
"The Gearagh is a stunning natural amenity in the Upper Lee Valley. It is Europe's only alluvial rain forest. It is both ecologically and culturally important, and has the potential to attract researchers and tourists to Cork, as well as providing a wonderful public amenity on the doorstep of the city.
"I had a very productive meeting with senior managers at ESB where we discussed how best we can work together with all stakeholders to conserve this ancient woodland, and its fragile and unique eco-system. We also discussed how the ESB can involve the community and interested parties in putting together a comprehensive management plan for the Gearagh.
"Over 2,000 people have already signed a petition in support of the restoration of the Gearagh, which is affected by changes to water levels caused by the hydroelectric scheme on the River Lee. Together, the Carrigadrohid and Iniscarra dams provide electricity for upwards of 20,000 homes in Cork, but their impact on the Gearagh, and on the biodiversity on the Lee must be considered.
"The economic potential for tourism of the Gearagh and the Upper Lee Valley must be recognised and developed. The conservation of the woodlands, and the protection of Salmon stocks must be a first step, and I welcome the willingness of the ESB to engage with all stakeholders, including the local community, to work towards this goal.
"I will continue to meet with interested parties and to push this issue locally, nationally, and a European level. The Upper Lee Valley is a beautiful and accessible tourist destination, and with some joined-up thinking it's full potential can be fully realised."