19 October 2016
By Tom Collins
tom@TheCork.ie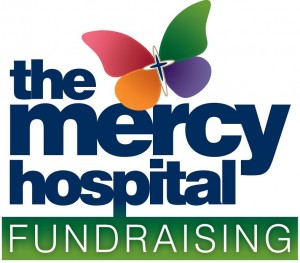 Prepare to be scared – Zombie Fun Run in aid of Mercy Hospital Foundation
Saturday, October 29th @ Ballincollig Regional Park
Do you think you can outrun "bloodthirsty" zombies as they chase you around Ballincollig Regional Park on Saturday, October 29th? Hordes of flesh-eating zombies will track down brave souls, stealing their tags in the Zombie Fun Run in aid of the Mercy Hospital Foundation this Halloween.
The only thing standing between you and survival is the course laced with zombies. Each participant will begin with three lives, represented by tags around their waist which are like magnets to the zombies. Scare yourself silly and survive the spine tingling course by reaching the Safe Zone at the end with as many of your tags as possible.
The best chance at survival could be to run with a team; so why not join a team of friends, family or colleagues, and avail of discounted group price tickets. Escaping the living dead will require an organised and well-bonded team so think carefully!
The Zombie Fun run takes place from 10am – 1pm, with start times at 15 minute intervals. Tickets are €20 per person, or €18 per person for teams of 10 or more; with all proceeds going to the Mercy Hospital Foundation.
Deirdre Finn, Campaigns & Community Manager at the Mercy Hospital Foundation said "We promise fun, we promise laughs, we promise screams, and we promise living, breathing zombies in Ballincollig Regional Park on Saturday, October 29th. Please note this is not a mud run; there'll be plenty of zombies, but no mud! Prepare to be scared this Halloween, while at the same time making a real difference to lives of real people at the Mercy University Hospital."
She continued "Our mission is to inspire people to support advancements in research, diagnosis, treatments and care of patients at The Mercy University Hospital, the People's Hospital. We promise to do our very best to provide you with a world class hospital, right on your doorstep, and this is only possible through the help of our supporters and donors, like those who will run for their lives to escape the zombies this October. We would also like to express a special thank you to the Monfort College of Performing Arts for helping us find our zombies, and College of Commerce make-up artist students who will 'zombify' them!"
Registration will be available on the morning of the Zombie Run from 8am at Ballincollig Regional Park, or you can register in advance at www.mercyfundraising.ie and simply sign in on arrival.