29 January 2017
By Bryan Smyth
bryan@TheCork.ie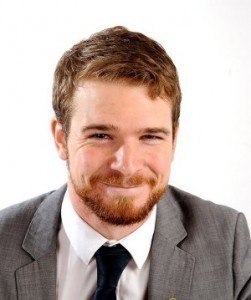 Sinn Féin TD Donnchadh Ó Laoghaire, has said that it is absurd, and potentially will cause distortion, that half of Carrigaline town, in the Ministers back yard, has been included in a Rent Control zone, and half has not.
"Minister Coveney has designated the Ballincollig-Carrigaline Municipal District area a Rent Pressure Zone – limiting rent increases to 4pc."
"While it is inadequate, and still allows landlords to increase rent beyond already excessive levels, year on year, it is better than unlimited increases. This includes areas such as Grange, Frankfield, Douglas, Passage, Togher and Donnybrook, and having called for these areas to be included, and put amendments down to include the County Council areas, I welcome that."
"However, because roughly half of Carrigaline, South of the Bridge, is in the Bandon Kinsale Municipal District, it is not included.
"This is problematic, and will create major confusion, and very probably distortion.
"North of that line, including Herons Wood, Waterpark and Owenabue Heights, Landlords cannot increase by more than 4pc per year. However South of that line, including Forest Hill, Clevedon, and Wrenville, Landlords can put in place whatever increases they want."
"This is absurd, and bound to cause distortion and will lead to 2 different Housing markets in one town of 16,000 or so. People aren't all that aware of what 'municipal district' they are in, as far as they are concerned, they are living in Carrigaline, or looking for property in Carrigaline. But different rules now apply either side of the Owenabue, and people will be confused, and rents in the Southern end may see greater increases."
"I appreciate the Minister is doing this Municipal District by Municipal District, and reviewing rents. It is not the Ministers fault that an absolutely crazy boundary review committee split the town in two. But he has to recognise that this is an anomaly which has no comparison anywhere in the Country, and will impact on the rental market."
"There is nothing stopping the Minister from putting in place a regulation, just as he has tonight, including the Electoral Divisions of Liscleary and Carrigaline South to halt this potential chaos. I am writing to him tonight to ask that this be done."