1 May 2017
By Bryan Smyth
bryan@TheCork.ie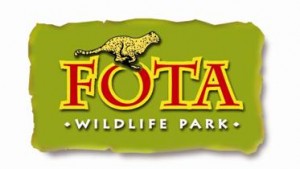 Fota Wildlife Park is delighted to announce that a baby female giraffe calf was born late in April to mother Sapphire and father Tadhg. The new arrival landed – literally as giraffes give birth while standing up – on Tuesday the 18th of April and will join the 12-strong herd of Rothschild giraffes residing at Fota Wildlife Park. The calf is now strong enough to join her mother in the giraffe house enclosure, which is visible to the public, for short periods of time.
Fota Wildlife Park is calling on members of the public to give the baby giraffe an Irish name and are offering a prize of a year-long Conservation Membership to the winner, they can enter her name by visiting their website on www.fotawildlife.ie.
This is 15-year-old mother Sapphire's sixth calf. Sapphire originally came from Edinburgh Zoo and Joely Campbell, 18, of Ayr, Scotland, has been sponsoring Sapphire since she arrived at Fota from there in 2006. Joely first met Sapphire when the giraffe was just a few days old when Joely was on a visit to Edinburgh Zoo as a treat for her fourth birthday. She visited Sapphire in Edinburgh regularly and when she moved to Fota, Joely insisted on visiting her there. Now she and her mum Margret travel over from Scotland to visit the Park two or three times a year, mostly to see Sapphire. Joely said: "Sapphire has been a big part of my life since I was really small. I have lots of fond memories, especially of the first time I saw her up close and got to bottle feed her first calf Clona. I am so excited that Sapphire has a new calf and can't wait until our next visit and for when we will get to see her new arrival. I look forward to hearing what Irish name she will be given."
Lead warden of the hoof stock section at Fota Wildlife Park, Aidan Rafferty said: "This young female is a very important addition to our herd and we are delighted that our captive breeding programme run with the European Endangered Species Programme has been such a success as there are fewer than 670 Rothschild giraffes left in the wild. We hope that the birth of this little one will help raise awareness of the plight of giraffes as a species." He added: "This young calf is getting stronger and stronger every day and in the coming weeks we hope that she will join the herd on the African Savannah paddock which is also home to Ostrich, Zebra and Scimitar-horned Oryx".
Fota Wildlife Park participates in the European Endangered Species Breeding Programme (EEP) for many different species. The EEP runs breeding programmes aimed to help address the many threats endangered species face in the wild and the need to protect them as managed populations as well as protecting their genetic diversity into the future.
Fota Wildlife Park, a non-profit organisation, encompasses 100 acres of land on Fota Island, Co. Cork and is home to a diverse range of animals many of which are critically endangered. Through long-established breeding programmes, such as for the Rothschild Giraffe, which are run cooperatively with other institutions around Europe and the world, the Park is helping restore populations of some species while protecting the very survival of others. Fota Wildlife Park recently added Asian Lions, Indian Rhino and Sumatran Tigers to the Asian Sanctuary and takes part in the EEP breeding programmes for these threatened species.