29 July 2017
By Tom Collins
tom@TheCork.ie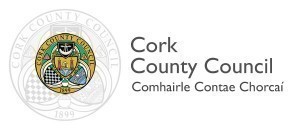 The Centenary Commemoration of 1916 was a tremendous success in the County of Cork, as it was across the entire nation. In response to the heightened sense of shared identity that was established in 2016, and in respect of the breadth of cultural activity and public engagement that took place, the Irish Government has embarked on an insightful legacy project that sets out to harness the country's culture, arts and heritage over the next five years with the purpose of ensuring 'that Ireland offers a meaningful, value driven quality of life'. This initiative is called Creative Ireland and covers five key strands: Children; Community; Cultural Infrastructure; the Creative Industries and Internationalisation.
The Community Participation Strand (Strand 2) is being led by local authorities across the country and Cork County Council has recently undertaken an action plan (County Cork Culture and Creativity Plan 2017) for implementing Creative Ireland in the County of Cork this year. In support of this plan and the Creative Ireland Programme as a whole (both available to view online at www.corkcoco.ie/arts-heritage/creative-ireland), a grant scheme was announced on 24th June 2017.
A number of wonderful applications were submitted for consideration under the scheme and Cork County Council has approved 30 exciting projects and events based on an overall allocation of €35,000. Mayor of the County of Cork, Cllr. Declan Hurley has noted that "these applications, covering culture in its widest sense, including multiculturalism, highlight the breadth of creativity and culture that exists within the County of Cork". Speaking more on the Creative Ireland Programme he noted that "Cork County has proved itself time and time again as one of the leading Cultural Counties in Ireland, and the projects being supported under this grant scheme will enhance this wonderful culture even further".
The 30 applications cover each of the five Creative Ireland Strands and will see projects in each and every Municipal District. From projects supporting Irish language and culture to projects focusing on youthful educational projects and performances and inter-generational projects, there is a great variety of activities set to take place. The Arts, Heritage, Tourism, Irish and the County's Cultural Literacy will all benefit as a result and Cork County Council's Chief Executive Tim Lucey has commended Cork County Council's Culture Team and their support and promotion of culture within the County, under the direction of Mary Ryan, Director of Municipal District Operations and Rural Development.
The running of this grant scheme highlights Cork County Council's commitment towards supporting those community groups and individuals actively involved in Culture within the County. Cork County Council will shortly be holding workshops in each Municipal District over the coming months as they prepare a 5-year Cultural Strategy and for further information on this and Creative Ireland as a whole visit www.corkcoco.ie/arts-heritage/creative-ireland or email creative.ireland@corkcoco.ie.