22 August 2017
By Bryan T. Smyth
bryan@TheCork.ie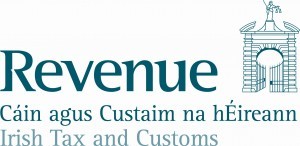 Yesterday, in an intelligence-led operation, Revenue officers in Cork carried out a search under warrant of private premises in "a town in North Cork" which the agency did not name specifically, and seized 18 litres of suspected counterfeit vodka. They were assisted in the operation by local Gardaí, who seized suspected counterfeit clothing items. An Irish man in his 30s was questioned.
Revenue would like to remind anyone tempted to buy cheap alcohol, tobacco or consumer goods from an irregular source of supply that there is a high possibility that they are buying counterfeit goods. Publicans and consumers should only purchase alcohol from reputable sources of supply.
Vodka is the most commonly counterfeited alcohol. Counterfeit vodka often contains high quantities of methanol, a poisonous chemical that can cause breathing difficulties, liver damage or blindness; and isopropyl alcohol, a chemical solvent commonly found in nail varnish remover.
Recent seizures are part of Revenue's ongoing operations targeting the supply and sale of illegal and counterfeit alcohol in the shadow economy. If businesses or members of the public have any information regarding the smuggling or sale of illegal or counterfeit alcohol, they can contact Revenue in confidence on free phone number 1800 295 295.