8 September 2017
By Elaine Murphy
elaine@TheCork.ie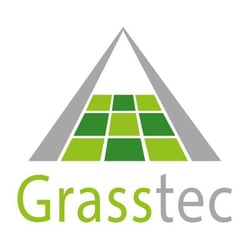 open eir today announced the winners of its 'High Speed High Street' National Ploughing Championship competition. This initiative showcases Irish SMEs using high speed broadband to promote their business online, to sell product and to engage in new market opportunities. The competition saw SMEs across the country entering to win a coveted prize of free exhibition space at open eir's 'High Speed High Street' exhibition area at Ploughing. Mallow based company Grasstec was today announced as one of the winners.
Grasstec has been providing a range of services to the Agri and Commercial sector throughout Ireland, the UK, mainland Europe and Russia since 1996. The firm, based in Mallow, Co. Cork was chosen as one of the businesses to showcase at the open eir 'High Speed High Street' area at the National Ploughing Championships. They plan to use their stall to promote their range of dairy services and products that they offer to the Agricultural sector, including designing infrastructure for grazing systems, designing farmyards, preparing planning applications, providing a grassland consultancy service and a livestock sourcing service amongst others.
The other 2017 'High Speed High Street' participants are:
Homebird.ie – Cavan based designers of artworks with an Irish twist
StoryStock – content creators in the form of storytelling, located in Tralee, Co. Kerry
Abodoo – Dublin online recruitment company for remote workers
I-SPY Clothing – designers and sellers of fitness, lifestyle and yoga clothing, based out of Clonlara, Co. Clare
SynerChi – Ireland's first Kombucha producer, which is situated in Gweedore, Co. Donegal
Each of the winning businesses will receive prize packages worth €10,000. Along with exhibition space at the open eir 'High Speed High Street', the companies also receive customised promotional stand design and one year's free broadband.
Speaking at the announcement of the 'High Speed High Street' winners, Orlagh Nevin, Director of Sales, Marketing and Service, open eir said: "Grasstec was chosen as one of our winning businesses as they clearly demonstrated the positive impact that high-speed broadband in Co. Cork has had on their business. They have harnessed the full potential of an online presence, allowing them to engage directly with customers online and to explore new markets not only nationally but, in some cases, internationally.  The businesses which we will showcase at 'High Speed High Street' are among the 1.7 million homes and businesses already enabled with access to open eir's open access high speed broadband network. We look forward to connecting more and more businesses to world-class high-speed fibre broadband network as we build that network out to a further 300,000 rural premises to reach our commitment of 1.9 million premises by end of next year."
Bertie Troy of Grasstec said: "The 'High Speed High Street' initiative provides a great opportunity for Grasstec to feature our services and products to a huge audience at National Ploughing Championships 2017. The recent installation of fibre broadband has created endless possibilities for our business. It has greatly improved efficiency and how we communicate with our clients."
The National Ploughing Championships, which returns to Screggan, Tullamore, Co. Offaly from 19th to 21st September 2017, is Europe's largest outdoor agricultural trade exhibition.  In 2016 283,000 people attended the event which featured 1,700 exhibitors.