13 November 2017
By Elaine Murphy
elaine@TheCork.ie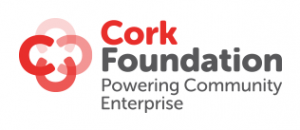 Early this year, a group of Cork business people formed a networking group called CORKAGE, especially for Corkonians working in Dublin. They meet once a month to connect in Dublin over dinner at various restaurants in the city. This week, CORKAGE joined forces with the Cork Foundation to organise a joint networking dinner in Leinster House, which was attended by key Cork business people and politicians.
The Cork Foundation is a non-profit organisation who matches local and international donors to social enterprise projects, creating sustainable jobs, improving lives and providing the mechanism to give back in a meaningful way. The organisation channels vital funds into the Cork community so that worthy projects and organisations in the Cork region can grow and thrive.
It was a great opportunity for individuals and businesses to see the real impact that the Cork Foundation is having as well as how they too can get involved and keep connected to Cork. Chairperson Aine Collins and Board member Deirdre Waldron were in attendance.
CEO of the Cork Foundation Padraic Vallely said "We were delighted to join forces with CORKAGE to connect and to chat to fellow Corkonians in a relaxed setting about the work that the Cork Foundation is doing on the ground in Cork. At its heart, The Cork Foundation is about Cork people and those with an affinity to Cork helping local communities in Cork. and the more people we can connect with, the more we will achieve by working together."
Deirdre Waldron, Fuzion Communications and one of the founders of CORKAGE stated "CORKAGE is about connecting with with other Corkonians as well as adopted Corkonians like myself, who work in Dublin during the week. It made great sense to join forces with the Cork Foundation who share the same ethos of connecting with likeminded people."
Chair of the Cork Foundation and its founder, Aine Collins stated "Our thanks must go to the amazing staff at Leinster House who facilitated the dinner and to our many public representatives who took time out of their busy schedules to meet with us during the evening. The Foundation is going from strength to strength and 2018 we believe will be a very exciting year for organisation. As well as celebrating our 5th anniversary we will be making some important announcements and I am delighted and proud to say that we are making a real impact connecting Cork social enterprises with individuals and organisations that wish to give back to various communities in Cork."
For further information on the Cork Foundation visit www.corkfoundation.com.