6 December 2017
By Elaine Murphy
elaine@TheCork.ie
3 Northside Primary Schools are taking technology in learning to a new level, with all 3 schools receiving funding for iPads from Gurranabraher Credit Union.
These schools had been researching the idea of providing access for students to this technology for some time, however, finding the funding for this initiative was a major challenge. Since Gurranabraher Credit Union have been supporting community and educational initiatives in their area the schools decided to approached the Credit Union who reviewed their proposal.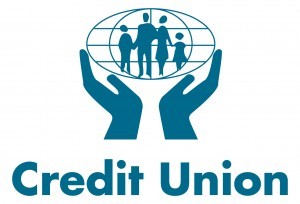 Gurranabraher Credit Union operates an extensive community sponsorship programme which provides support to many local clubs, societies, individuals and schools in the local community. Gurranabraher Credit Union has provided €0.5 million in sponsorship support to the local community in the last 10 years, through its Community Development & Education Committee (CDEC).
After reviewing the proposal from the Schools, the CDEC were overwhelming in their support of the initiative and felt that this investment in their community's schools showed a massive community dividend which was deserving of support. With a recently increased budget for educational initiatives the Credit Union provided funding for €15,000 for iPads between the 3 schools.
Speaking at the presentation Karl O'Brien, Principal of the North Mon Primary schools said "We'd been discussing and exploring the idea of how we could introduce the children to the creative opportunities that tablet technology brings but it always came back to how could we fund it". Mr O'Brien went on to say "So we decided to talk to Gurranabraher Credit Union and explain the benefits of this to the students and we were thrilled with their response, this will make a huge difference to the school and the students."
Speaking prior to the AGM, Michael O'Connell, Chair of Gurranabraher Credit Union said "We are delighted that we can support such an important initiative in our schools. Working in the community as we do, we have a very close relationship with educators and feel that by supporting their initiatives we will see a dividend for all our community in the future."
Gurranabraher Credit Union made the presentation of the iPads to the Principals of Sundays Well Boys National School, Sundays Well Girls National School & the North Mon Primary School at their recent AGM at the Rock Centre on Blarney Street