5 January 2018
By Bryan Smyth
bryan@TheCork.ie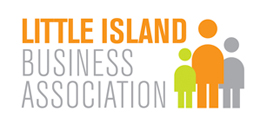 Cllr. Ken O' Flynn has welcomed the news today from Little Island Business Association of a proposed new bus service for Little Island.
"I was briefed today by Little Island Business Association on their initial discussions with a leading private coach operator to start operating a bus service into Little Island. It is very clear that there is a vital and immediate need for such a service into Little Island and I am well aware from my discussions with residents and employers that there is a vital need for such a service and that so many people are looking for transportation options that will work for them."
"Little Island is a great place to live and work and has so much more potential from a residential and commercial point of view. However, it is imperative that services such as this and new infrastructure to alleviate current issue is put in place so as to keep pace with any new developments. have told the President of Little Island Business Association William Cuddy and the CEO Michael Mulcahy that I am available to assist them and the proposed operators of this bus service in any way that I can should they need my help".