17 May 2018
By Bryan Smyth
bryan@TheCork.ie
Action to kick off on June 21 in University of Limerick
The 2018 Fota Island Resort FAI Gaynor Tournament was launched at Limerick County Buildings
Set to take place in the University of Limerick from Thursday, June 21 through to Sunday, June 24, the Fota Island Resort FAI Gaynor Cup will see the best girls from around the country represent their league at Under 12, Under 14 and Under 16 levels.
Following a qualification stage, which involved 62 teams, 34 teams will compete at the tournament in the four-day competition.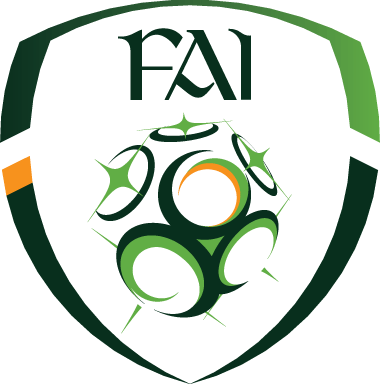 The Fota Island Resort FAI Gaynor Tournament has been hugely influential in the development of female footballers with many of the current Republic of Ireland Women's teams made up of past participants.
Dave Connell, FAI Head of Women's Underage Development and WU19s Head Coach said: "The Gaynor Tournament is a crucial step along the elite player pathway and we're always looking to improve that process each year. We introduced a qualification stage to help refine and progress that pathway, and we'll have 34 teams participating in the finals tournament this year.
"The change is to facilitate the elite players who we are trying to get on a pathway that starts with the Aviva Soccer Sisters camps and continues with the Castleknock Hotel Girls Centre of Excellence before the Fota Island Resort Gaynor Tournament.
"This is about the player's development and we want to make the Gaynor Cup an elite competition for their benefit. By playing against the best players, those aspiring to get selected for Republic of Ireland squads or make the Women's National League will be in a far better position.
"For example, Isibeal Atkinson was part of the Metropolitan Girls League side which won the U16 Cup last year and now, she's been selected in each Women's National Team squad since November. It is a huge sign of progress in Women's football and the elite player pathway."
Fota Island Resort – one of Europe's five-star luxury resorts based in County Cork – has continued their title sponsorship of the tournament and helps bring a greater spotlight to the tournament.
Sue Ronan, FAI Head of Women's Football, said: "The Gaynor Tournament remains one of the best tournaments to aid the development of female footballers in this country.
"A lot of credit must go to Niamh O'Donoghue, Dave Connell, members of the WFC and the many volunteers who have helped the tournament to grow from strength to strength.
"When you have a competition that produces the likes of Stephanie Roche and Katie McCabe, established Republic of Ireland senior internationals, then you know it is something special. The Gaynor Tournament plays a big role in the development of women's football, which is incredibly important to the Association and is one of the nine pillars in our Strategic Plan for 2020.
"We'd also like to thank Fota Island Resort for their continued support as title sponsor as it allows the tournament to grow even more and further strengthen its reputation."
Seamus Leahy, Director of Marketing at Fota Island Resort, said: "We're proud to continue our sponsorship of the Fota Island Resort Gaynor Tournament. It was a fantastic tournament last year and to see Women's football progress to new heights in Ireland over recent years is fantastic to see.
"With the participation in the sport continuing to grow, we're delighted to support the sport at both a grass-roots and elite level. We were incredibly proud to host the Republic of Ireland Women's National Team for a training camp in February and we look forward to continue to look for ways to support and encourage girls and women to get involved in football."
U12 Tournament – Semi-Finals
Kerry League v Metropolitan Girls League
Galway v Sligo/Leitrim
U14 Tournament
Group 1
Metropolitan Girls League
Mid-Western
Midlands
Limerick County
Group 2
Galway League
Limerick Desmond
Sligo/Leitrim
Kilkenny
Group 3
Inishowen
Mayo
Longford
Carlow
Group 4
Donegal
Cork
South Tipperary
North Tipperary
U16 Tournament
Group 1
Galway League
Waterford League
NECSL
Sligo/Leitrim
Group 2
Midlands League
Donegal League
Limerick County
Wexford
Group 3
Metropolitan Girls League
Inishowen
Limerick Desmond
Clare League
Group 4
Cork
Mayo
Longford
South Tipperary