1 June 2018
By Elaine Murphy
elaine@TheCork.ie
Chair of Bandon Kinsale Municipal District, Cllr Rachel McCarthy hosted the fourth Cork County Council Breakfast Briefing in Bandon recently. The briefings to date have set out the pivotal role played by Cork County Council in fostering growth and development across North, West and Metropolitan Cork.
This event was unique in that it focused particularly on Bandon Town under the theme of 'Working Together – Delivering Together.' In the opening address, Cllr. Rachel McCarthy stated "Cork County Council's priority is to strengthen Bandon's position as a premier market town through the creation of a unique sense of place which supports ease of movement for all, celebrates a rich built and natural heritage and capitalises on Bandon's role as the gateway to West Cork."
A large cross-section of the business, community, sports and education sectors from across the region joined local councillors, TDs and council staff from various departments for the early morning event held in Bandon Town Hall.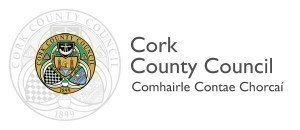 "Cork County Council promotes the conditions required for economic growth and community development in Bandon. It is vital that we all work together to realise the potential of Bandon and its surrounds." said Mr. Tim Lucey, Chief Executive of Cork County Council.
Mr. Lucey recognised Bandon as a unique heritage walled market town which is ideally positioned geographically but stressed that all stakeholders must continue to work together, "A joined up collaborative approach will ensure that Bandon grows and develops to meet its needs now and in the future."
Mr. Lucey acknowledged that there are areas that require improvement – for example, cycle lanes, pedestrian access, public spaces and traffic congestion- Mr. Lucey stated that the Council is working strategically with a range of state agencies in relation to the development of the town, "Cork County Council is creating the conditions that will provide local businesses and communities with a phenomenal opportunity to maximise the return from a town which has incredible potential."
A series of major infrastructure projects currently underway in Bandon were highlighted including the Flood Relief Scheme, Main Drainage Scheme, Water and Wastewater Networks, Transportation and Public Realm Enhancement Plan (TREP) and the Town Centre Public Realm Design.
"These are projects which will support and protect business in Bandon, will create future economic opportunities, will enhance community development and will ultimately maximise Bandon's potential. By working together we will create success."