16 July 2018
By Mary Bermingham
mary@TheCork.ie
Recession over – atmosphere returning – but still not back at Celtic Tiger "close the village with Garda Checkpoint" levels
Local knowledge was a distinct advantage on the opening day of Volvo Cork Week where a fleet of 120 boats is in action until next weekend.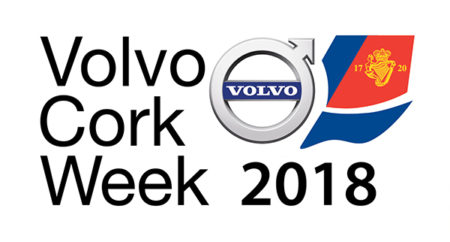 Juggling local tides and the light breeze on home waters, Tánaiste and Minister for Foreign Affairs Simon Coveney took an early lead in the overnight race to the famous Fastnet Rock in the Beaufort Cup for military and rescue crews.
The former Minister for Defence helped initiate the competition that has a €10,000 charity purse at stake. Appropriately enough, Coveney's boat this week is named Jedi.
While Commandant Barry Byrne of the Irish Defence Forces is leading the title defence from the 2016 regatta on Joker 2, former Irish Olympian Peter O'Leary is racing with the Baltimore RNLI team who were the early leaders in the 130 nautical-mile race.
That was until the fleet ran into light winds at Roche's Point and Coveney popped into the lead. Close behind him, Vice Admiral Mark Mellett as Chief of Staff of the Defence Forces is on the crew of Merdian and hoping to edge into the lead.
As the Beaufort Cup crews sailed out of Cork Harbour, their route took the 15 teams straight past the start of the bigger event where four classes were beginning their own four-hour coastal race around the scenic Cork coastline.
While the light wind made for a tricky start, the clouds soon pulled back and a perfect breeze kicked in as spinnakers were hoisted close to the beach at Fountainstown for a spectacular-run eastwards to Power Head.
However, that race ended as it began with tricky conditions at the finish off Roche's Point where once again, local knowledge was an advantage.
That played into the hands of Kieran Collins and his family crew on Coracle IV who won the day in Class 3 ahead of Paul and Deirdre Tingle's Alpaca.
With nine countries and 28 clubs from around Ireland and the Irish Sea region represented in the fleet, visitors are also featuring in the results, notably Jay Colville's Forty Licks from East Antrim, winner of Class One.
Racing continues on Tuesday with more coastal courses before Wednesday's massed start of the full fleet that plans to sail past Cobh and its spectacular hillside backdrop that is the perfect grandstand for this regatta.
While exciting events unfold on the water, a line-up of jam-packed entertainment continues on-shore throughout the week. Highlights include the popular sold out Fashion Show with special guest Francis Brennan and RNLI Ladies Lunch, Thursday night's Corporate BBQ, and nightly musical entertainment at the Royal Cork Yacht Club. Check out the action and book your tickets at www.corkweek.ie