30 November 2018
By Bryan Smyth
bryan@TheCork.ie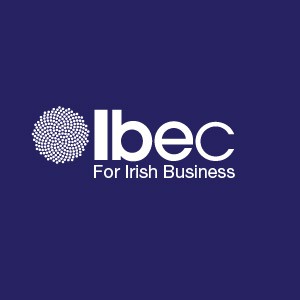 Ibec, the group that represents Irish business, has said that the progression of key infrastructure projects is vital for Cork's future and to enhance growth and job opportunities in the region. The group today met with senior management from Cork County Council to discuss a range of policy measures aimed at making Cork a better place to live and work.
Attending the meeting, Ibec Senior Regional Policy Executive, Helen Leahy said: "The Ibec Cork Regional Executive Committee has called for the upgrade of vital road projects including the Dunkettle Interchange, the M20, the Macroom to Ballyvourney, the Cork Northern Ring Road and the N28 Cork to Ringaskiddy, to better connect the region and alleviate the traffic congestion challenges. The upgrades will lead to many direct and indirect benefits for Cork, including increased commercial and business links, increased talent pool for businesses, significant positive effects on productivity, more efficient and cost-effective movement of people and goods with safer and shorter travel times.
"The N28 corridor is essential for accessing the Port of Cork at Ringaskiddy. We believe that the project will highly improve the trade capacity of the Port and support its growth and development. It will generate a significant positive economic impact due to improved efficiencies, but also as a means of attracting continued investment in the region. Ringaskiddy is home to a very significant life sciences cluster and is designated a Strategic Employment Area. If we want to continue to attract investment to Cork and grow jobs and the regional economy, the N28 scheme is vital.
"Housing supply is a challenge making business expansions increasingly difficult. Attracting workers will only be possible with a strong policy focus on quality of life Issues such as housing availability and affordability.
"We must continue to implement policies that will best position Cork to capitalise on its economic potential. Our ambition is to increase the supply of affordable housing, deliver the right infrastructure, overhaul the regime for planning consents and appeals, and embed sustainability in development activity. These policies are necessary to enhance quality of life and ensure the Cork region can grow sustainably."
Amongst the proposed policies from the Ibec Cork Regional Executive Committee;
Overhaul the regime for planning consents and appeals to ensure fewer projects get delayed.
Facilitate an increase in the supply of good-quality social and affordable housing.
Target infrastructure spend to unlock sites capable of delivering large-scale housing developments in Cork.
Provide sufficient funding to enable the higher education institutions in Cork to cater for significant population growth and meet growing demand for STEM employment in biopharma, ICT, food, medical technology and financial services.
Ensure speedy award of the National Broadband Plan contract and deliver high-speed broadband (30Mbps +) to both urban and rural communities in Cork and the region.
Develop the Docklands (City Docks and Tivoli) and support urban renewal.
Deliver infrastructure to improve liveability and the attractiveness of Cork from a cultural, tourism, and economic perspective.