15 June 2019
By Bryan Smyth
bryan@TheCork.ie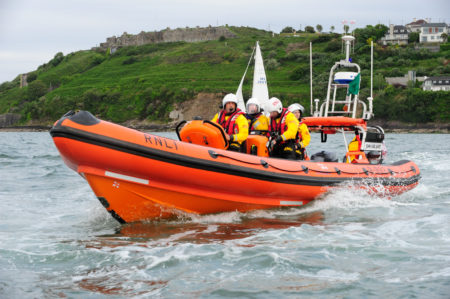 The pagers activated at 2.34pm this afternoon (Saturday 15 June) after reports of a swimmer in difficulty between Myrtleville and Church Bay.
The crew of Vince Fleming, Molly Murphy, Norman Jackson and Alan Venner made best speed to the area, before being notified that the swimmer had been taken from the water by the angling boat "Mary J".
The very cold and tired casualty was taken onto the lifeboat and his vital signs checked. The crew took the lifeboat into Myrtleville beach and assisted the casualty to his car, where he was warmed up for 15 minutes before the crew and the casualty were happy he needed no further interventions.
The lifeboat returned to station and was declared ready for service once more at 4pm.
Launch Crew were Robbie O'Riordan, Aidan O'Connor, Jonathan Birmingham and JP English.