29 September 2019
By Elaine Murphy
elaine@TheCork.ie
Cork300 was launched last night with more than 300 guests, including An Tánaiste Simon Coveney and sailors from all over the world at the Royal Cork Yacht Club.
In 2020, the Club in Crosshaven will celebrate its 300th anniversary with an exciting series of events on and off the water across Cork harbour, called Cork300. It will be one of the biggest events series in Cork next year.
Sailing communities throughout Europe and as far as Australia, Hong Kong and San Francisco are expected to attend the tricentenary celebrations, in addition to the public.
Highlights over the summer include an eye-catching Classic Yacht Regatta; the historic Kingstown/Queenstown feeder race from Dun Laoghaire to Cobh; the world-famous annual Volvo Cork Week Regatta, an International Powerboat Championship Festival which will take place in Ireland for the first time; a Wild Atlantic Way sailing 'cruise in company' for visiting yacht clubs; the Royal Cork Fleet Review which will be a fantastic parade of sailing craft in Cobh.and a Gathering of Naval Ships in Cork City.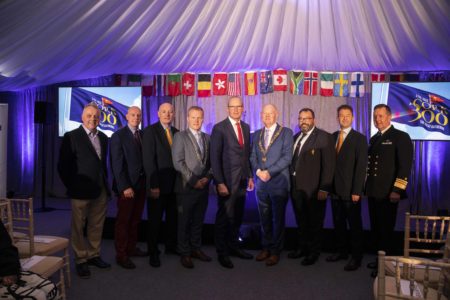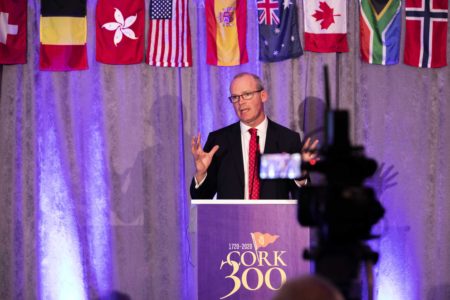 The prestigious Morgan Cup, awarded by the Royal Ocean Racing Club (RORC) will also come to Ireland for the first time as part of Cork300.
The Royal Cork Yacht Club have also just received confirmation that His Royal Highness The Prince of Wales, has graciously donated a specially commissioned trophy for a unique race from Cowes in the UK to Cork to celebrate the Royal Cork Yacht Club's tricentenary celebrations and the special relationship that exists between our two countries and sailing communities. The trophy will be awarded to the line honours winner of the Morgan Cup race in 2020, which forms part of the Royal Ocean Racing Club's Season Points Championship and starts from the historical Royal Yacht Squadron line in Cowes.