23 October 2019
By Mary Bermingham
mary@TheCork.ie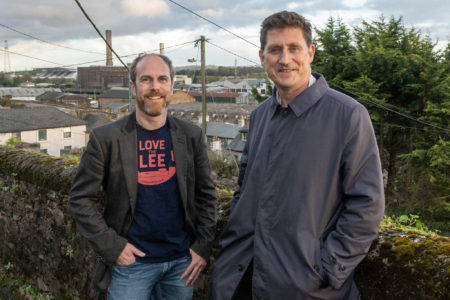 Speaking following his announcement, City Councillor Oliver Moran stressed the importance of having a strong voice in the Dáil for Cork North Central to represent his three key campaign issues of transport, housing and democracy "These aren't only national issues. They affect North Cork and the northside of the city more than most other places in the country. Politically and personally we need fresh thinking and new approaches when it comes to these issues.
"We have a high population of EU and UK nationals in the constituency," Councillor Moran continued, "They need to know someone is fighting for their rights on a national stage. The same can be said of the climate and biodiversity emergency. That affects the northside most clearly in the need for better transport options in the city, the suburbs and the surrounding countryside. The need for affordable and good quality homes as we re-develop the docklands and improve conditions for everyone affected by the housing crisis."
Speaking at the launch of the party's candidates in the four by-elections around the country, Green Party Leader Eamon Ryan TD said that Cllr. Moran is well placed to cause an upset to the political establishment in Cork:
"Cork is known as the Rebel County, and rightfully so. It has an undeniable track record of acting in the independent spirit that name would suggest. And that independent thinking is what the country needs, as a whole, right now. Oliver is a dedicated activist and local councillor, who I know already works tirelessly for the people of Cork.
"From a party perspective, the first Green Party TD from outside of Dublin was elected in Cork. I believe Oliver has an excellent opportunity to follow in that tradition," Deputy Ryan continued. "We certainly need strong, hardworking and articulate people in Dáil Éireann, and for the people of Cork North Central that's Oliver Moran."
Cllr. Moran previously ran in the constituency as a Green Party candidate in the 2016 General Election, and was elected to Cork City Council in this year's local elections for the Cork City North East ward.