11 November 2020
By Tom Collins
tom@TheCork.ie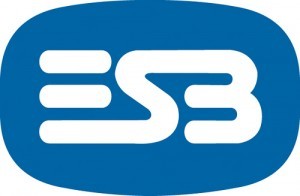 ESB has awarded more than €45,000 to four Cork-based organisations working in the areas of homelessness, mental health, and education.
This support is part of ESB's Energy for Generations Fund which provides more than €1m annually in direct assistance through a quarterly fund to organisations working in the areas of homelessness, suicide prevention, educational access and support. As part of a range of Covid-19 initiatives, ESB also brought forward its funding to provide emergency support to organisations around the country.
Cork International Film Festival was awarded €15,000 to present the Intinn film and mental health programme, an innovative online schools outreach initiative that will enable over 2,000 transition year and senior cycle students in Co Cork and nationwide to develop their awareness of mental health experiences and support personal resilience-building during Covid-19.
Following this announcement, Director and CEO of Cork International Film Festival, Fiona Clark said: "We are delighted to have the support of ESB's Energy for Generations Fund for our new Intinn Film and Mental Health Programme. Their support has meant that we can make this mental health resource free to young people, delivered directly to their classrooms, at a time when young people's wellbeing has been significantly impacted."
Cork Penny Dinners also received €15,000 to help the organisation transition its service offering during the pandemic. This included the purchase of PPE and other hygiene materials for its team of volunteers that now cycle around the county, distributing more than 700 meals daily.
Caitriona Twomey from Cork Penny Dinners expressed her acknowledgement of the support: "It means the world to us that organisations such as ESB can help us ensure society's most vulnerable are looked after. During these unprecedented times, we need to work together and help those who are struggling. As we approach the colder winter months, it is vital that we can provide people with daily meals, pop-up-tents, sleeping bags, ground sheets and warm clothes. We continue to appeal to everyone to support our efforts for those most in need."
Youth Work Ireland Cork received €3,250 to assist in the rollout of its 'Sort It' programme which is aimed at young people who are at risk of early school leaving and also, for early school leavers who are now looking for educational or employment opportunities. The nine-week programme – designed by UCC and Quality Matters – supports self-awareness, problem-solving and resilience in young people. Through the use of interactive computer games, videos and dynamic learning, young people are encouraged to analyse, strategise and problem solve in both working and learning environments to help them overcome personal challenges.
Cork Counselling Services received €12,500 to renovate its building space to provide counselling to those they support with a disability, as well as an additional counselling room as those in need of their services has significantly increased during the pandemic.
On this support, Betty Quinlan from Cork Counselling Services, said: "We adapted our services at the onset of the pandemic to ensure that we continue to reach the most vulnerable members of society. This included adopting a blended approach to counselling and psychotherapy so that service users can access mental health support from their home or our premises. Currently, there is an extraordinary level of mental health suffering in the community due to Covid-19. We are experiencing an unprecedented demand for our services, therefore, this additional funding is most welcome. You can support us by donating at www.corkcounsellingservices.ie."
Pat Naughton, ESB Executive Director, People and Organisation Development, said: "Through our Energy for Generations Fund, ESB's objective is to support organisations such as Cork Penny Dinners, Cork Counselling Services, Youth Work Ireland Cork and Cork International Film Festival to deliver real change, both operationally and for their community. Now, more than ever, organisations need support to continue providing essential services and that is why we increased our funding round during these challenging times. We applaud and appreciate the work of these four organisations and the support they offer to their community."
ESB's Energy for Generations Fund is open for applications four times per year, in March, June, September, and November.