14 March 2015
By Bryan T. Smyth
bryan@TheCork.ie
"Sports clubs in Cork should apply now for Sports Capital funding," says Fine Gael Cork South West TD, Jim Daly.
Deputy Daly was speaking after confirmation from the Minister for Sport, Michael Ring TD,that an extra €40 million has been secured for Sports Capital Programme in 2015.
"It is very welcome that once again, Sports Capital funding will be provided to clubs and local organisations around the country in the coming year.
"The economic recovery allowed this Government to re-instate the Programme after it was closed by Fianna Fáil during the recession. We understand the importance of sport to communities around the country and the imperative to fund it. Money spent on sport is money saved on healthcare down the road. According to the Department of Sport, 90% of Sports Capital recipients say it has helped them to increase the numbers of people involved in sport.
"The €40 million for 2015 brings to €130 million the total amount made available by this Government for the development of vital sports infrastructure.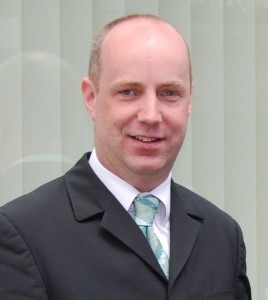 Jim Daly, TD
"There is a two-step process for any club or organisation wishing to apply for this funding. All Cork planning to apply must register on the online system on www.sportscapitalprogramme.ie before 5pm on Friday, 10th April 2015 (if not already registered). They must then get their applications in online before 5pm on Friday, 24th April 2015.
"If any Club is concerned about getting their application right, they should look at the handy guide on the website. The Department of Sport has also made some helpful YouTube videos to supplement this guide and show you how best to prepare your application."
The Sports Capital Programme is the Government's primary vehicle for supporting the development of sports facilities and the purchase of non-personal sports equipment.

The programme funds:

· Natural grass sports pitches, tracks and courts (including pitch drainage)
· Floodlighting
· Artificial sports pitches, tracks, courts and multi-use games areas
· Security fencing, ball stop netting and goal posts
· Hurling walls / handball alleys
· Building or refurbishment of dressing rooms, showers and toilets
· Building or refurbishment of sports halls and gyms
· Non-personal sports equipment including lawn mowers and defibrillators.
Anything set in the ground (such as goal posts) is not considered equipment.
· Any other capital projects that are clearly sporting in nature and that will increase participation in sport or improve performance.