13 January 2016
By Elaine Murphy
elaine@TheCork.ie
Perhaps you want to take on the Everest Base Camp Trek? Or enjoy the adventure of a Kilimanjaro Climb? Have you ever dreamt of reaching the 'Lost City' of Machu Picchu? The Mercy Hospital Foundation is inviting people undertake one of these charity challenges in 2016 and change lives for patients at the Mercy University Hospital.
The Mercy Hospital Foundation has partnered with Earth's Edge to offer these amazing treks to thrill seekers who yearn to lace up their hiking boots and see some of the world's most beautiful sights. Earth's Edge is Ireland's only fully licensed charity challenge provider. All treks include flights from Dublin and are led by an Irish guide and doctor. With treks available from mid-August 2016, there are plenty of options to choose from. Available dates are listed on www.mercyfundraising.ie.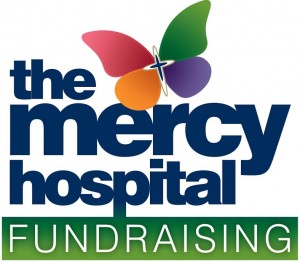 This 12 day itinerary on the Kilimanjaro Climb includes seven days of walking on the Machame trail, the most scenic route to the summit on Africa's highest point. The route provides spectacular scenery and a wide variety of different landscapes. Starting in scrub-lands thick with African wildlife and then moving into lush forests followed by flowering alpine tundra. Above 4,500m the landscape changes to snow and rock approaching the summit. This trek is suitable for people with a good level of fitness who enjoy a challenge.
The Everest Base Camp Trek is one of the most famous in the world. The scenery is truly breath-taking with mixed forest, flower filled meadows, glaciers, rivers and spectacular mountainous panoramas throughout. Located in the Khumbu region of eastern Nepal the route takes you through Sherpa villages, bazaars and Buddhist monasteries. The Everest Base Camp itinerary includes 12 days of trekking and has been designed with acclimatisation in mind. This unforgettable adventure is perfect for those looking for a challenging trek to the foot of the world's highest mountain.
The trek to reach the lost city of Machu Picchu is one of the most iconic in the world. The journey on the Salkantay trail is widely considered the most beautiful route to the ruins. The Machu Picchu trek is defined by massive snow-capped mountains which collide with lush tropical rainforests. This adventure includes four days of trekking finishing at Machu Picchu. Trekkers will also enjoy three nights in Cusco the ancient Inca capital.
Speaking about the difference funds raised through charity treks in 2016 will make, Deirdre Finn, Community & Events Fundraiser, Mercy University Hospital Foundation said "Our mission is to inspire people to support advancements in research, diagnosis, treatments and care of patients at The Mercy University Hospital, the People's Hospital. We promise to do our very best to provide you with a world class hospital, right on your doorstep, and this is only possible through the help of our supporters and donors, like those brave enough to rise to the challenge of undertaking any of Earth's Edge charity treks this year."
To find out more about costs and dates of the various treks, please call Deirdre Finn on 021 4223135 or email deirdre@mercyfundraising.ie. For more information on where funds are used visit www.mercyfundraising.ie.