13 January 2016
By Elaine Murphy
elaine@TheCork.ie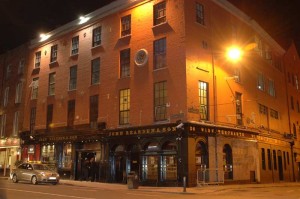 The Cork Senior Football team will face the Reardens All Stars in an inaugural challenge match taking place at Clonakilty GAA club this coming Sunday, 17th January 2016.
The game is an important warm up ahead of Cork's opening National League match against Mayo on 31st January. The Reardens All Stars are comprised of the best local footballers in 2015 chosen by a selection of Cork sporting journalists.
Speaking ahead of the match Paul Montgomery said: "2016 is a dawn of a new era for Cork Gaelic games with the recent appointment of Peader Healy as the Rebel County's new Senior Football Manager. This match is a great opportunity to see Healy's selection and tactics as well as providing a stern test against some of the county's most skilful players.
"Reardens has always been synonymous with Cork GAA so we thought this match would provide a great opportunity to see the wealth of talent in both the city and county. We are proud to reward footballers who perform to the highest standards each month and the Reardens All Stars Awards have shone a light on local talent for the past four years. I encourage all GAA fans to come out to support their county and they may even see some talents of the future playing for the Reardens All Stars."
Conor McCarthy, a member of the Cork Senior Football management team, said: "Every minute of game time is crucial as we count down the days until our opening league match against Mayo. All the players are excited with Peadar's appointment and his meticulous approach has given everyone a sense of optimism. Cork football is keen to make amends after a disappointing 2015 with all players and coaching staff 100% committed to the long season ahead. This game will also provide an opportunity for our selectors to see the talent available not just in the Cork Senior Team but also the skills of the Reardens Red Stars, who have excelled for their clubs. Cork GAA fans are among the best in the country and I would encourage anyone to support this important challenge match in Clonakilty."
The full list of players who were awarded the Reardens All Star Football award in 2015 include:
1. Micheál Aodh Martin (Nemo)
2. Daniel Hazel (Skibbereen)
3. Aidan O'Reilly (Nemo)
4. Chris Hayes (Castlehaven)
5. JP Murphy (Ballincollig)
6. Tomás Ó Sé (Nemo)
7. Alan O'Donovan (Nemo)
8. David Niblock (Nemo)
9. Donal Óg Hodnett (Skibbereen)
10. John O'Rourke (Carbery Rangers)
11. Mark Collins (Castlehaven)
12. Colin O'Brien (Nemo)
13. Kevin Davis (Skibbereen)
14. Barry O'Driscoll (Nemo)
15. Paul Kerrigan (Nemo)