26 January 2016
By Elaine Murphy
elaine@TheCork.ie
Anti Austerity Alliance Councillor Mick Barry this morning said that it would be a betrayal both of workers' rights and the interests of young people for the Labour Party to vote for the Technological Universities Bill currently being rushed through the Dail before the General Election is called.
The Bill – due to be debated in the Dail between 5 and 7pm this evening – would allow for the merger of the Cork Institute of Technology with the Institute of Technology Tralee and for a merged body to apply for Munster Technological University status.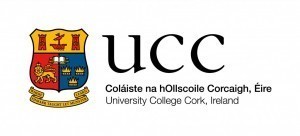 However the Bill will allow a merged entity to set new terms and conditions for lecturer staff potentially undermining conditions that already exist including pension rights.

The Bill will also smooth the way for the ending of the current situation where both institutes provide similar courses in favour of a new situation whereby one or other institute will provide the course. This means that Cork students will have to travel to Kerry for courses currently provided in Cork and vice versa.
Cllr Barry said this morning: "The Minister steering this Bill is Labour Party Education Minister Jan O'Sullivan. University status is clearly to be desired but Labour will be betraying both trade union members on the one hand and young people on the other if they don't allow amendments to this Bill."
Noting that the Hunt report calls for the "rationalisation and elimination of duplication of courses" Cllr Barry said that forcing young people from Cork to travel to Tralee to attend courses currently available in Cork would be very unfair.
He said: "Travelling to and from Tralee on a daily basis isn't a serious option for students. Forcing young people to move away from home and pay high rents in order to pursue the course of their choice isn't the way to go and these issues must be addressed before this Bill is allowed go through the Dail."