2 February 2016
By Bryan Smyth
bryan@TheCork.ie
Fianna Fáil Spokesperson on Communications Michael Moynihan has said comments by the Communications Regulator last week on mobile phone coverage in Ireland defy the reality being experienced in town across the country.
Deputy Moynihan said "it's very worrying if ComReg are of the view that all is well with the mobile coverage in the country and that almost everywhere is covered. This is far from the reality on the ground.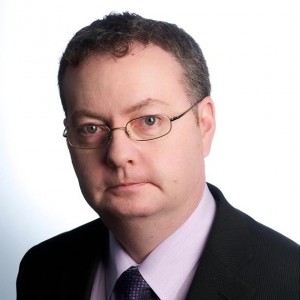 "The amount complaints that I have had and heard from colleagues other parts of the country about dropped calls, bad signal strength and issues connecting to 3G never mind 4G suggest that ComReg really doesn't have the full picture.
"Last week the Oireachtas Committee was informed that a recent EU report pointed to 4G coverage covering 87% of the Irish population. I have reflected on this and I have been in touch with colleagues in the party in different parts of the country and frankly most people would laugh if you told them that's what the data shows.
"If you talk to people on the ground, particularly in rural areas, they will tell you that mobile coverage has actually deteriorated in recent years and it's impacting not only on general customer's personal use but also on businesses. The mobile phone network is essential for business contact and in particular email access.
"Fianna Fáil has constantly raised this issue and we have drawn criticism for doing so but the reality on the ground is not coming through in the data. I have called for an independent audit of mobile phone coverage in the country that would examine dropped calls and patchy coverage. A nationwide study should also grade what type of coverage we have in different regions. This is a source of constant frustration and needs to be dealt with.
"The mobile phone companies are running slick advertising campaigns telling us about the joys of 4G, while far too many people struggle to maintain even a decent 3G experience.
"It's essential Ireland has a top class mobile phone network. This will support increased investment, job creation and help maintain competitiveness."