3 March 2016
By Elaine Murphy
elaine@TheCork.ie
The Cork Airport Hotel has re-launched following an extensive refurbishment, and is giving back to local families with the announcement that Down Syndrome Cork is its 'Charity of the Year' for 2016.
The significant partnership highlights the family-friendly focus at the new Cork Airport Hotel, where the emphasis is on giving families an opportunity to sit down together, talk and dine in a relaxing environment. The venue's re-designed 80-seater stylish restaurant, Olivo is serving up authentic Italian dishes with flair, and has the city's only Make Your Own Pizza station that is available to all children dining in the restaurant. It is currently running Saturdays between 4pm and 6pm, and there is an added bonus that kids also eat for free at weekends.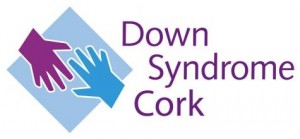 Part of the charity affiliation with Down Syndrome Cork will include the fundraising initiative 'Dream for Dream' at Olivo, encouraging children to give back to the community by choosing a "dream" jelly and ice-cream dessert. All proceeds will go to Down Syndrome Cork's Field of Dreams, a three-acre farm at Curraheen's Munster Agriculture Society grounds providing work and life skills development opportunities for adults born with Down Syndrome. A number of other fun, family-themed events will also run throughout 2016 to raise funds for further services provided at Down Syndrome Cork.
Location of Hotel
The Cork Airport Hotel
(previously known as The Great Southern Hotel > The CG Hotel > The Park Inn by Radisson Cork Airport)
Comment from Hotel management
Cork Airport Hotel General Manager, Aaron Mansworth, said: "Our motto is the passionate pursuit of perfection, and we believe we have perfected a welcoming, relaxing and fun environment for local and visiting families. We are particularly delighted to be partnering with Down Syndrome Cork for 2016 and to be giving children the opportunity to help their local community with our jelly and ice-cream idea, which is just the start of our fundraising initiatives for the charity."
He continued: "At our sister hotel the Cork International hotel, we have a strong history of working closely with local charities and we are excited to be carrying on this tradition with the Cork Airport Hotel and Down Syndrome Cork. We are already planning a number of family-themed fundraising events over the coming months at our new-look hotel, which we are hugely proud of."
Mr Mansworth added the hotel hopes to raise up to €15,000 for the charity over the coming year.
Comment from charity
Down Syndrome Cork Fundraising Manager, Karen O'Sullivan stated: "We're excited to build a great relationship with the Cork Airport Hotel over the next year."
She added: "We're incredibly thankful for their support and the innovative way the hotel is giving back to local families. The funds raised will help us continue with our work of providing support and resources, encouraging active participation in the community, and, most importantly to help individuals born with Down Syndrome reach their full potential."
More about the Hotel
Along with a new restaurant, the substantial refurbishment project at the Cork Airport Hotel over the past number of months includes a vibrant new outdoors-themed look, transforming the hotel into a relaxing oasis. The new look has a restaurant exterior courtyard, refurbished gym, and upgraded conference rooms where businesses can avail of free Wi-Fi and complimentary newspapers.
The Cork Airport Hotel, a sister to the Cork International Hotel and the Metropole Hotel, employs 50 staff, with two new high-level positions created as a result of the recent investment. Jeffery Eiffe was appointed as the new Food and Beverage Manager, and Moyisi Mondula was recently named Olivo restaurant's Head Chef.
Having trained at the Cape Town Hospitality College, South Africa, Moyisi moved to Ireland in 2003. Keen to showcase Italian cooking with a modern twist, his signature dish is Merluzzo, oven roasted cod with braised fennel ragout and basil sauce. Gourmet authentic fresh pizzas, baked to perfection in the restaurant's stone pizza oven also feature, along with a vast selection of delicious antipasti, salads, pasta, and meat/fish dishes. Olivo also has an assortment of tasty homemade Italian desserts such as Tiramisu and limoncello posset.
Speaking about the hotel's staff, Mr Mansworth said: "The fantastic team at the Cork Airport Hotel is so dedicated to PPP – passionate pursuit of perfection, that they have put their minds to being Ireland's Friendliest Hotel in 2016, and such is their level of customer care I believe they have a great chance of success. We are all very much looking forward to giving a warm, Cork welcome to all our new and existing customers in our new-look hotel."