5 May 2016
By Bryan T. Smyth
bryan@TheCork.ie
Society to highlight high rate of misdiagnosis for coeliac patients and raise awareness of signs and symptoms of coeliac disease during Awareness Week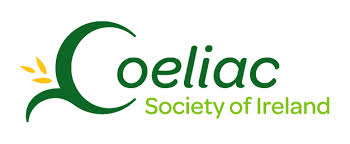 The annual Coeliac Awareness Week – organised by the Coeliac Society of Ireland and sponsored by Knorr – will take place this year from 9th to 15th May, and will include a special event in Cork for those interested in finding out more about living gluten-free.
The event will be a gluten-free cooking demonstration in O'Crualaoi's Butchers, Main Street, Ballincollig, Co. Cork at 1pm on Wednesday, 11th May. The Cork event is one in a series of cooking demonstrations taking place nationwide to mark Coeliac Awareness Week. The demos will all take place in Associated Craft Butchers of Ireland stores.
In addition to the cooking demonstrations, a community-based "Get Out and About" campaign is taking place as part of Coeliac Awareness Week. This will see members of local coeliac support groups embarking on family-friendly walks in three locations around the country on Sunday, 15th May. The walks are open to the public and will take place in Limerick City, Russborough House in Wicklow and Glasson, Co. Westmeath
Throughout Coeliac Awareness Week, the Coeliac Society will be highlighting the high rate of misdiagnosis amongst people with coeliac disease and raising awareness of the signs and symptoms of the disease.
Signs and Symptoms of Coeliac Disease
The signs and symptoms of coeliac disease include:
· Diarrhoea.
· Constipation.
· Weight loss.
· Chronic tiredness.
· Anaemia.
· Failure to thrive in children.
· Chronic mouth ulcers.
· Stomach pain and bloating.
· Indigestion.
· Bone pain.
· Moodiness or depression.
· Infertility.
· Recurrent miscarriages.
Recurrent flatulence, nausea, vomiting and Irritable Bowel Syndrome can also indicate a need to be tested. According to the Coeliac Society, symptoms vary from person to person and may be constant or only occur from time to time.
Commenting in advance of Coeliac Awareness Week, Gráinne Denning, CEO of the Coeliac Society, said: "If people think they may have coeliac disease or a gluten intolerance, it is absolutely essential they get tested. Increased public awareness of the signs and symptoms of coeliac disease is important in ensuring people get accurately diagnosed and then follow an appropriate treatment plan.
"The only treatment for coeliac disease is to follow a gluten-free diet. This does not mean, however, that those with coeliac disease have to miss out on tasty food. Throughout Coeliac Awareness Week, we'll be demonstrating how gluten-free cooking does not need to be restrictive. With market-leading brands like Knorr now offering lots of gluten-free products, it is easier than ever before to follow a gluten-free diet while still enjoying tasty and healthy meals."
What is Coeliac Disease?
Coeliac disease is an auto-immune disease that prevents those affected from digesting gluten, a protein found in wheat, barley and rye. The disease can manifest itself at any stage in a person's lifetime, with symptoms including abdominal pain, recurring mouth-ulcers, weight-loss, vomiting and diarrhoea. It is estimated to affect 46,000 people in Ireland.
For the full programme of events for Coeliac Awareness Week 2016, visit: www.coeliac.ie.