1 June 2016
By Tom Collins
tom@TheCork.ie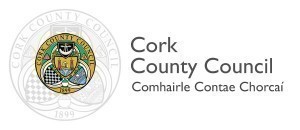 The Chief Executive of Cork County Council, Mr. Tim Lucey has today welcomed the significant decision made by An Bord Pleanala on 31st May, 2016 to approve the Councils Planning Scheme for the Strategic Development Zone (SDZ) at Monard.
Mr. Lucey said "This decision gives national recognition to the Council's strategic approach to forward planning in Metropolitan Cork and reinforces the Council's strategic planning framework in its Core Strategy of the Cork County Development Plan 2015."
Mr. Lucey went on to say "At a time of unprecedented focus by National and Local government on creating the optimum conditions to underpin the future delivery of housing, this decision is particularly welcome in that the SDZ brings significant certainty to the market in terms of future opportunity for progressing residential development proposals over the medium term"
Mr. Lucey also stated "The Council will now proceed to progress the detailed design of the infrastructure and funding models through engagement with all stakeholders who have a part to play in bringing this scheme to reality over the coming years."
Mayor of the County of Cork, Cllr John Paul O'Shea in welcoming the decision stated that "This decision is a significant opportunity to bring forward a major new phase of residential development in Cork which can be based on the most up to date and future proofed models for community development. It also provides for a much welcomed opportunity to rebalance growth in the metropolitan area of Cork building on existing assets of the region. "
The SDZ supports the medium term strategy to encourage the construction of approximately 27, 000 homes over the next 10 – 15 years in Metropolitan Cork. The approval of the Monard Planning Scheme, which was adopted by County Council in July 2015, will assist in securing the future development of over 5,000 new homes in four villages including a number of schools, sports facilities and commercial units on a site along the Cork – Mallow railway line between Killeens and Blarney on the Northside of Cork.
The Monard Strategic Development Zone (SDZ) was designated by Government in 2010 and will be designed in accordance with the Government's Guidance for Sustainable Residential Development in Urban Areas as read with the Urban Design Manual and will be supported by a new railway station to encourage long term sustainable travel patterns.