14 June 2016
By Bryan T. Smyth
bryan@TheCork.ie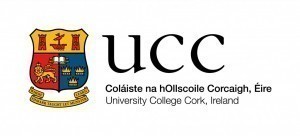 Corkman and UCC physics graduate, Professor Patrick O'Shea, has been appointed the fifteenth President of University College Cork today, with effect from 1st February 2017.
Professor O'Shea is currently Vice President and Chief Research Officer at the University of Maryland, USA, one of the world's leading research institutions, where he oversees the University's US $500 million (€440m) per-annum research and innovation enterprise.
He is a Fellow of the American Physical Society, the Institute of Electrical and Electronic Engineers, the American Association for the Advancement of Science, and is a University of Maryland Distinguished Scholar-Teacher.
Under Prof. O'Shea's leadership, the University of Maryland has forged strong national and international research partnerships. He is a strong advocate of cross disciplinary work in universities, highlighting the importance of humanities studies and their interaction with science and other technical disciplines.
Prior to his current position Professor O'Shea served as Chair of the Department of Electrical & Computer Engineering, and Director of the Institute for Research in Electronics and Applied Physics, at the University of Maryland. He played a leading role in the founding of the Maryland NanoCentre and the Maryland Cyber Security Centre. He also served as a project leader at the University of California Los Alamos National Laboratory, and as a faculty member at Duke University.
Professor O'Shea's area of expertise is in electromagnetics, and he is best known for his pioneering work on electron-accelerators and free-electron lasers. He has played a leading role in several large research programs, and supervised the work of over two dozen doctoral students. His other interests include history, linguistics, athletics and cycling.
His membership of boards, includes: Universitas 21 Research Leaders Steering Group (which brings together 25 of the world's leading research universities), the National Institute of Aerospace, Maryland Life Sciences Advisory Board, the Maryland Cybersecurity Council, the Maryland Innovation Initiative, Oak Ridge Associated Universities and Foundation, and the Wild Geese Network of Irish Scientists.
On his appointment Professor O'Shea said: "My physics degree from UCC laid the foundation stone for a successful academic career in the US culminating in my current leadership role at the University of Maryland. I am delighted to return to lead my alma mater. UCC's students and staff have impressed me with their enthusiasm and their commitment to excellence in education, scholarship, research and service. Through their dedication, passion, and achievement, UCC will continue its rise among the great universities of the world."
Professor O'Shea is married to UCC graduate and scientist Miriam Smyth Ph.D., who works in clinical and biomedical research administration in Washington, DC. They have one son.
Professor O'Shea attended secondary school at Coláiste Chríost Rí in Cork, and holds an M.S. and a Ph.D. in Physics from the University of Maryland.
The Chairperson of the UCC Governing Body, Dr Catherine Day, welcomed the appointment and added: "We are delighted to have Professor Patrick O'Shea as the President who will lead UCC into the challenging next decade. He is an exceptional academic scholar and leader whose valuable international experience will benefit UCC. His academic, political and business acumen has helped the University of Maryland to become one of the leading research universities in the world. We look forward to working with him in developing UCC's national and international profile and reputation."