1 August 2016
By Bryan T. Smyth
bryan@TheCork.ie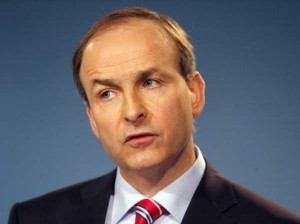 Fianna Fáil Leader Micheál Martin and TD for Cork South Central has said the continued operation of the Whitegate Refinery is vital for securing Ireland's energy supply. Deputy Martin says any new potential owners of the refinery must focus on developing the facility and support employment in Cork.
"There are reports that negotiations surrounding the sale of the Whitegate Refinery are at an advanced phase. It's important that any future owners of the facility recognise its importance as a strategic piece of infrastructure. The focus must be on developing the refinery and ensuring its continued operation in the future," said Deputy Martin.
"Whitegate Refinery provides one third of all of our transportation fuel and is a long-term principal supplier to the National Oil Reserves Agency. The future of this facility has serious implications for Ireland's energy supply and it's important that this is recognised.
"It's an extremely worrying time for the workers and families whose livelihoods depend on the continued operation of the refinery, especially considering the current licence obligation is coming to a conclusion. These workers and families cannot be left in limbo regarding their future. We need total transparency in any negotiations regarding the future of the refinery, and the Government must directly engage with perspective buyers to strongly advocate for its continued operation.
"We need a co-ordinated effort to secure the future of this refinery and the employment it is supporting. Whitegate Refinery is vital to the country's economic and energy interests and the national interest is best served by ensuring the facility remains in operation."