3 August 2016
By Bryan T. Smyth
bryan@TheCork.ie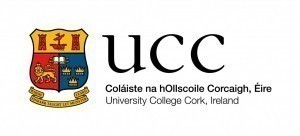 Investigating the impact of escaped farmed salmon on wild Irish Atlantic salmon populations is one of five UCC projects which has been awarded €8.5m in Government funding today. A co-led project brings the UCC figure to €9.3m.
The salmon project will exploit new techniques in population genomics and quantitative genetics to investigate how Atlantic salmon escaping from farms reduce the survival potential of wild salmon when they breed together in rivers. The interbreeding of wild and farmed salmon reduces the productivity of rivers and is detrimental to fisheries and biodiversity.
The salmon project is one of 24 being funded to the tune of almost €40 million distributed via Science Foundation Ireland's Investigators Programme and funded by the Department of Jobs, Enterprise & Innovation.
UCC will lead five of the 24 projects which will involve researchers at the Tyndall National Institute and the School of Biological, Earth and Environmental Sciences. The Tyndall National Institute projects include theoretical and experimental design of thermoelectric materials for use in various energy-saving applications; the use of magnetics for efficient energy management in electronic devices; exploring the potential of new semiconducting materials to replace silicon in future electronic technologies and enhanced growth processes to prepare thin-film materials for integration into real-world devices.
The sixth project, co-led with TCD, was awarded €1.9m, €805,000 of which will come to researchers at the Tyndall National Institute. This project will explore the development of wearable and flexible electronic products as well as the development of circuits which will underpin the internet of things.
Professor Anita Maguire, Vice President for Research and Innovation at UCC said:
"We are delighted with the €9.3 million funding for UCC announced today as it provides us with the supports needed to take ideas and convert them into reality. Increased levels of collaboration between industry and academia have already delivered significant value to the Irish economy and initiatives like this help boost innovation through the transfer of technologies to companies. Today's announcement will also help make us more competitive when applying for research grants from Horizon2020 and other international sources of funding."
Minister for Jobs, Enterprise and Innovation, Mary Mitchell O'Connor TD said:
"This funding provides an important platform for researchers to advance their investigations and further enhance Ireland's reputation for excellence in sectors such as health, agriculture, marine, energy and technology. Engaging with 39 companies, the programme offers researchers the opportunity to develop their careers, as well as providing industry collaborators with access to the wealth of outstanding expertise and infrastructure found throughout the island. The alignment of the Investigators Programme with Horizon 2020, the European Union's research funding programme, will lead to further successes in leveraging EU resources and increasing international collaboration. The projects within this programme clearly demonstrate excellent and impactful research which is a key goal of the Government's science and innovation strategy – Innovation 2020."
To drive national success in Horizon 2020, the SFI Investigator Programme involved the collaborative participation of a number of Government Departments and funding agencies. Co-funding for seven of the projects is being provided by the Department for the Economy, Northern Ireland (DfE), the Geological Survey of Ireland (GSI), the Marine Institute (MI), and the Environmental Protection Agency (EPA).
Professor Mark Ferguson, Director General of Science Foundation Ireland and Chief Scientific Adviser to the Government of Ireland added:
"The Science Foundation Ireland Investigators Programme supports the highest standard of impactful research, as clearly demonstrated by the outcomes of previous awards. I have high expectations for these projects; all have undergone rigorous peer review by international experts and we have funded only those projects deemed to be at the pinnacle of scientific excellence. As well as providing an important platform for engagement in Horizon 2020, the programme also creates training and employment opportunities, promotes industrial collaboration and drives advances in energy, agriculture, science, technology and health which will benefit Ireland's economy and society."
The 24 research projects funded are in a range of strategically important sectors. A further ten projects were also deemed scientifically excellent and impactful by the International Review Panel and are on a reserve list to be funded, if budgets permit later in the year.