15 November 2016
By Elaine Murphy
elaine@TheCork.ie
United Technologies Research Center (UTRC), the innovation engine of United Technologies Corp. (NYSE: UTX), celebrated the opening of a new Power Electronics laboratory in Cork, Ireland, by United Technologies Research Centre Ireland, Limited (UTRC Ireland) further expanding the company's technical capabilities within the country. The addition of this state-of-the-art facility enables UTRC Ireland's researchers to advance technologies across the commercial building and aerospace industries.
"This is an extremely exciting time for UTRC Ireland," said Dr. David Parekh, Corporate Vice President, Research, and Director, UTRC. "As a company, we are constantly thinking about how we can better collaborate with our customers and move the needle with innovative technologies. The opening of this new lab enables us to do so by further expanding the reach of our research across Europe."
The Power Electronics lab in Cork will support the existing services offered to UTC's global business units, including UTC Aerospace Systems (UTAS) and Otis. This new lab will enable model-based control design and rapid prototyping of power converters and drives. Other significant activities will include measurement, parameter identification and characterization of power electronics equipment, electrical machines, and components.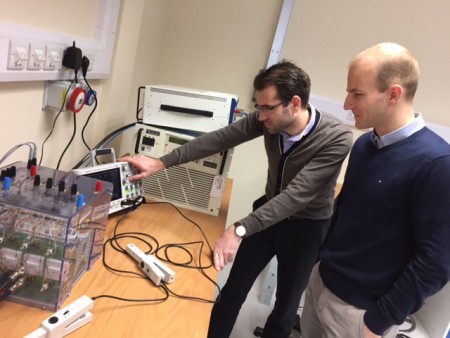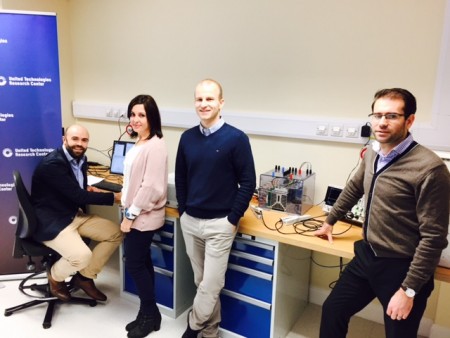 "This facility allows us to serve both our commercial and aerospace customers," Parekh said. "Research at the new lab will focus on areas like motor drives and electronics safety architecture, directly benefitting Otis. Key focus areas on the aerospace side include power line communications, and health monitoring and diagnostics for UTAS."
UTRC Ireland employees work closely with respected universities in Aachen, Germany, and Aalborg, Denmark, in addition to its collaborations with UTC's business units.