13 December 2016
By Bryan T. Smyth
bryan@TheCork.ie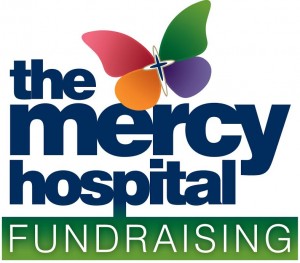 On Christmas Day, a group of students from Carrigaline Community School, along with their families and friends will meet at 10.30am at Myrtleville Beach and take to the water in memory of their friend, Danny Crowley, who passed away after a long battle with Leukaemia in November 2013. Funds raised through the Christmas Day Swim will go to the Mercy Hospital Foundation's Kids + Teens Appeal.
Danny's friends organised the first Carrigaline Christmas Day Charity Swim in his memory in December 2013, when 40 swimmers braved the chilly waters. In 2014, 73 people took part, last year saw 146 people take the plunge, and organisers are hoping that this year's swim will be their biggest yet. Since its inception this charity swim has raised a tremendous €29,500.
For anyone interested in taking part in this year's charity swim, sponsorship cards are available from Mano Mano Barber Shop, Main Street, Carrigaline, from Jennifer Kelleher or any member of the Crowley family. For those not brave enough to chance the water on Christmas Day, donations can be made in the collection buckets in Mano Mano now.
Deborah Lonergan, member of the organising committee says "We want this year's Christmas Day Swim to be our biggest and best yet, and we're inviting people to show their support in whatever way they can. If you can't make it along to Myrtyleville Beach on Christmas Day we invite you to support our campaign by dropping what you can into the collection buckets we have in Mano Mano right now – every little bit helps."
As well as the annual Christmas Day Swims, 190 students from Carrigaline Community School took part in a Fun Walk in April 2014, raising €5,385 in Danny's memory for The Mercy Kids + Teens Appeal. The Mercy Kids + Teens Appeal aims to raise funds to benefit crucial areas of The Mercy's paediatric services including bereavement counselling, support for children, and support for education. Many children are affected by the death of a parent or sibling and require bereavement counselling and other support services. For many other children and young people with long term illnesses, their education can be affected and the Mercy Hospital Foundation provides support through the hospital Social Work Department to enable many of these children to continue their education following their illness.
Deirdre Finn, Community & Events Fundraiser, the Mercy Hospital Foundation said "Our mission is to inspire people to support advancements in research, diagnosis, treatments and care of patients at The Mercy University Hospital, the People's Hospital. We promise to do our very best to provide you with a world class hospital, right on your doorstep, and this is only possible through the help of our supporters and donors like the students from Carrigaline Community School, along with their teachers, families and friends."
For sponsorship cards or to make a donation to the Carrigaline Christmas Day Charity Swim, visit Mano Mano Barbers in Carrigaline or call Deborah on (086) 3739135.