3 January 2017
By Bryan T. Smyth
bryan@TheCork.ie
House price inflation is set to accelerate in 2017 to 8% driven by the economic recovery and an ever tightening housing market according to the latest house price survey from MyHome.ie in association with Davy.
However the report warns that the combined impact of the Help-to-Buy scheme and looser lending rules means that double-digit house price inflation is a distinct possibility in 2017.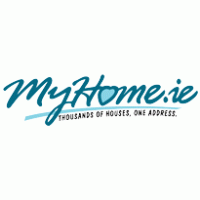 The warning comes despite a subdued end to 2016 which saw the prices of newly listed properties on the MyHome website fall 2.2% on the quarter, in line with normal seasonal patterns. However prices nationally are up 5.5% year on year.
While asking prices on new instructions – which provide the best leading indicator for actual transaction prices – fell by over 2% in Q4, bringing the mix adjusted asking price for new sales nationally to €227K – they are still up 5.5% year on year.
The median asking price across all property types in Cork was up 7.5% on the year to €215K while in Cork City annual price inflation was even stronger at 9.5% with the median price now €230K.
The price of the most popular house type, the 3 bed semi, rose by 2.5% to €205K in Cork in Q4 while the price of a 4 bed semi rose by just over 1% to €250K. However this is a year on year increase of 4%.
The author of the report, Conall MacCoille, Chief Economist at Davy, said robust jobs growth and the lack of supply, especially in Dublin, were already likely to deliver substantial house price gains this year. But he said public policy on two fronts will help to further stimulate house price inflation in 2017.
"The Help-to-Buy scheme – providing a tax rebate worth 5% of the purchase price of newly-built homes to first-time buyers – will add fuel to the fire. In the short term, the measure is likely to push up house prices, helping builders' profit margins. However there is likely to be little material impact on housing supply as land prices quickly rise"
"Secondly the Central Bank of Ireland has relaxed its lending rules so that there are no restrictions on the availability of 90% loan-to-value (LTV) mortgages to first time buyers. While the immediate impact of the change is likely to be small, limited to Dublin and commuter belt counties which account for the bulk of transactions above the €220K threshold, the main impact may be on expectations. As the housing market tightens, first time buyers desperate to secure homes will be encouraged to take out the maximum 90% LTV loans"