24 February 2017
By Bryan Smyth
bryan@TheCork.ie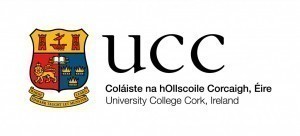 Title: 'Shaping Ireland's Future'
When: Monday, March 6th 2017
What does a productive, creative and innovative workplace demand from graduates? How do firms grow during periods of chaos, uncertainty and rapid change? What does the future of business look like? These are just some of the questions that will be addressed at the inaugural Cork University Business School (CUBS) Conference, 'Shaping Ireland's Future', on Monday, March 6th in Cork Opera House.
Up to 900 delegates are expected to attend the conference which will feature leading international experts from the spheres of finance, business, technology and politics who will speak on a diverse range of topics.
It will be Ireland's largest student led, student-focused conference and is organised by students in Cork University Business School's Accounting and Finance Society, Business Information Systems Society, Commerce Society, and Entrepreneurship and Social Society at UCC.
Open to both students and the business community, delegates at the at the day-long event will hear from speakers including Marissa Carter (Award-winning Creator of Cocoa Brown); Willie Slattery (Executive Vice President of State Street Corporation); Jim Norris (Managing Director of Vanguard International); Joe Guinan (Founder of Advantage Futures, Chicago); Eugene O'Callaghan (Director of the Ireland Strategic Investment Fund); Colm Lyon (Founder and CEO of Realex Payments and Fire Financial Services); and Chris Kennedy (CTO and founder of Trustev). The conference will also feature younger entrepreneurs making waves in their specialist areas, including 18 year old Leaving Cert student Harry McCann, founder of Kid Tech/ Digital Youth Council; and 18 year old Conor O'Flaherty, Founder and CEO of Pursue, an influencer management agency that works with video platforms delivering bespoke experiences and opportunities for influencers and brands alike.
Speaking about the upcoming conference, which echoes the ethos of CUBS, Professor Ciaran Murphy, Dean of Cork University Business School said: "We want to produce graduates who'll be thinkers, shapers, designers and developers of the future – essentially movers and shakers in the business sphere – like many of the great speakers the student organisers have lined up for March 6th. This conference will further emphasise the need for students to be inventive and entrepreneurial in their approach to business, and will provide delegates with insights and ideas which will help them to develop their careers and become leaders within their industries – shaping Ireland's future."
Effective since January 2015, CUBS at UCC is one of the two largest business schools in Ireland; and is already home to the largest number of full-time undergraduate students in any business school in Ireland (undergraduate intake increased by 15% in the last two years); the second largest number of full-time postgraduate students; and the largest amount of research income. It is an engine for growth for the region and is committed to enhancing the knowledge and practice of business.
The ongoing recruitment of top-class professorial staff is placing CUBS at the centre of its field in education – locally, nationally and internationally. CUBS is committed to hiring 30 new professorial-level posts over the next four years, and last year filled the first ten posts, with the vast bulk of appointees having international experience. In 2016, CUBS acquired the iconic former Cork Savings Bank building on Lapp's Quay – with an investment of €5m; and here it will locate its executive education facility in an area rapidly becoming Cork City's centre of business activity.
"Having a strong physical presence in the heart of the finance and business district is paramount" says Professor Ciaran Murphy. "It is important that a business school should be close to the commercial activity of the city. It ensures students have an opportunity on a daily basis to engage with the entrepreneurial experience and culture of Cork."
Sponsors of the CUBS Conference include media partner, Irish Examiner; Cork City and Cork County Local Enterprise Offices; and Bank of Ireland.
The CUBS Conference will run from 9.45am to 4pm on Monday, March 6th in Cork Opera House, and student tickets are priced at €10 each, with corporate tickets available for €50, including lunch.
Staff and Student tickets will be on sale from 12pm to 2pm each day in the O'Rahilly Building in UCC. Follow the CUBS Conference on social media using #CUBSConf.
For more information on the full line up of speakers, or to purchase tickets online visit www.cubsucc.com/cubs-conference-2017.